Actress Rashmika Mandanna reveals truth behind Bellandur lake underwater photo shoot
Earlier, the National Green Tribunal (NGT) had fined the state government and the Bruhat Bengaluru Mahanagara Palike (BBMP) of Rs 50 crore and Rs 25 crore respectively as they failed to protect the lakes in Bengaluru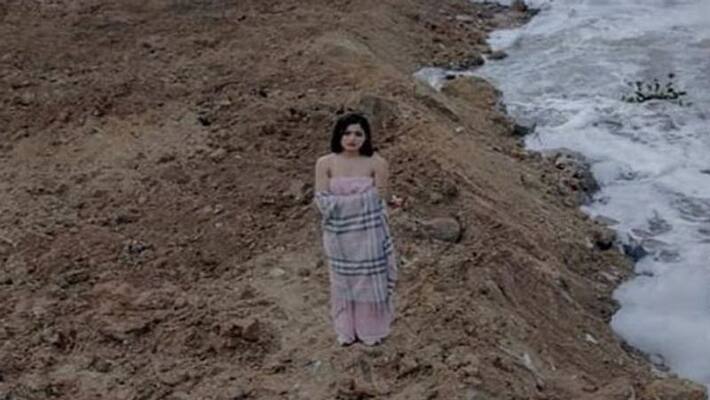 Rashmika Mandanna shot to fame this year with her exceptional performance in her Telugu debut film Geetha Govindam, and was in the news for calling off her engagement with Sandalwood actor Rakshit Shetty due to personal reasons. 
Now, the actress has once again appeared in the news for her latest photo shoot in Bengaluru's Bellandur lake. The photo shoot was to raise awareness about water pollution in the lakes. There are two photos featuring the lake bed and two more underwater.
However, the actress did not enter into Bellandur Lake to take the underwater photos. These photos were taken at one of her friend's pool and were later edited to make them look like it was shot in Bellandur lake.
According to reports, Rashmika Mandanna revealed that it was the first time she had gone to that part of the city. She also said that she was heartbroken to see people of the locality suffering due to the massive amount of pollution in the lake. She also said that on seeing the rise of toxic foam flying around everywhere, she realised it was high time to start talking about pollution and working on this issue.

Recently, the National Green Tribunal (NGT) had fined the Karnataka government and the Bruhat Bengaluru Mahanagara Palike (BBMP) of Rs 50 crore and Rs 25 crore respectively as the failed to protect the lakes in Bengaluru.
The NGT has asked the state government to pay a fine of Rs 50 crore and BBMP to pay Rs 25 crore to the Central Pollution Control Board (CPCB). Out of which Rs 10 crore will be paid to Karnataka State Pollution Control Board.
In addition, the Karnataka government has been asked to deposit Rs 500 crore in an escrow account to execute action plan to clear the water bodies of pollutants.
Last Updated Dec 16, 2018, 9:58 AM IST