No relief yet for Shobha: Cong to place power scam report at Belagavi session
The joint legislative committee report on power scam will be placed before the Cabinet at the Belagavi Assembly session
For the final meeting, JD(S) and BJP members were absent, except for MLAs KN Rajanna, Shivananda Patil and PM Narendra
HD Kumaraswamy excused himself on health ground but sent a written opinion stating the loss to the State exchequer was true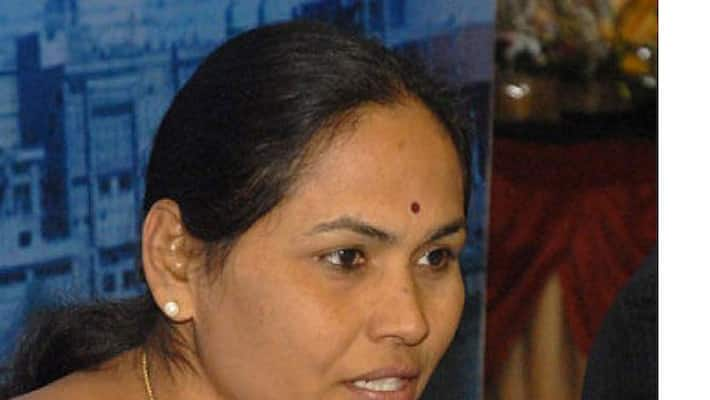 The joint legislative committee report on power scam, supposed to be a shocker to BJP's former power minister Shobha Karandlaje, will be placed before the Cabinet at the Belagavi Assembly Session. Preparations are completed in this regard at the final meeting of the joint legislative committee held on Tuesday. Written and oral comments by the members have been consolidated, reports Kannada Prabha.
The finalised report will be submitted to the Speaker shortly and then it will be placed before the Cabinet at the Belagavi session, said Committee chairman and Power Minister DK Shivakumar. Speaking to newspersons after the meeting, minister Shivakumar said the final meeting of the joint legislative committee regarding the illegal power purchase during 2010 to 2014 - when Shobha Karandlaje was the energy minister - has been completed. The final confidential report will be placed at the Belagavi session.
All members of the committee are from Congress, BJP and JD(S) have given their opinion. However, for the final meeting JD(S) and BJP members were absent, except for MLAs K N Rajanna, Shivananda Patil and PM Narendra. JD(S) leader HD Kumaraswamy excused himself on health ground, he said.
The committee formed in 2014 headed by DK Shivakumar has eight members and all of them are required to sign the report. BJP leaders Basavaraj Bommai, Vishveshvara Hegde Kageri and independent MLA P Rajeev were absent. HD Kumaraswamy was absent on this and the Oct 30 meeting also. Besides, JD(S) MLA GT Deve Gowda too had skipped the meeting. 
It can be recalled here that the power scam is with regard to power purchase scam. The panel is probing into a complaint from Kumaraswamy about purchase of power to the tune of Rs 28,000 crore, allegedly violating norms in 2011 and 2014. 
Kumaraswamy who was absent for both the meeting has submitted his written comments on the scam reiterating that the State incurred a loss of Rs 29,400 crore due to the cancellation of the tender, which was allegedly done to favour a private company.
Last Updated Mar 31, 2018, 6:40 PM IST