Three hours of continuous rain causes flood, what will happen after three days of rain in Bengaluru
Six people in Mysuru died after lightning struck the temple they were taking shelter in
Farmers have lost their harvest-ready crops in Haveri, Ramanagar and Kolar
Weather Department has warned of heavy rains in Bengaluru for three more days
Bengalureans were in for a shock when in the afternoon sky broke loose, and it poured for hours along with thunder and lightning.
Soon the news of most of Bengaluru inundated, vehicles including buses stranded on the road, people running for a cover made headlines on news channels. It continued to rain heavily for at least three hours flooding the roads of Bengaluru.
Houses, shops in the lower areas were inundated, and people struggled to keep the water (trying to gush in) outside the door.
In Shivananda Circle, an autorickshaw driver lost balance and was being driven by the force of the rainwater and was rescued by an earth mover.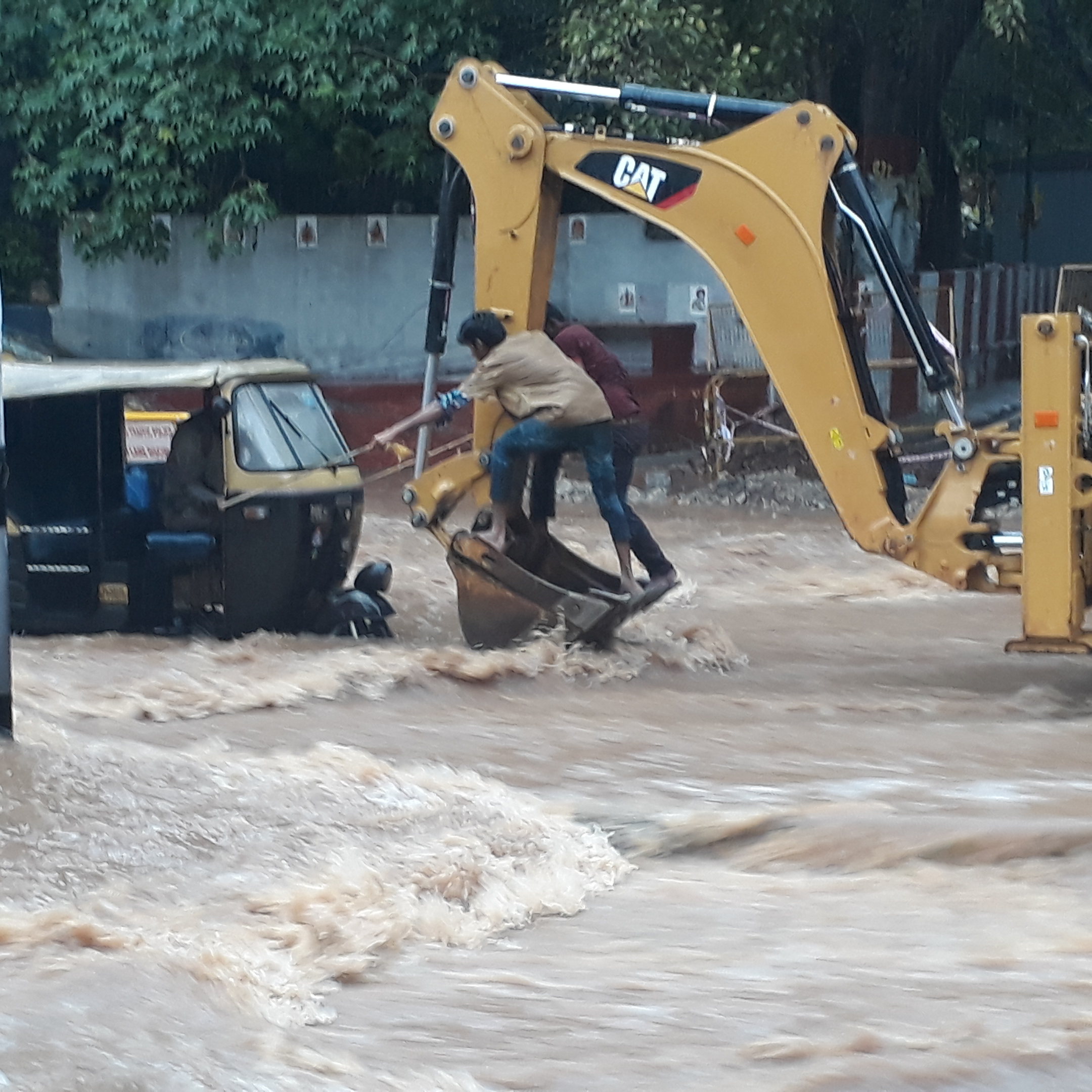 Heavy rains marred Valmiki Jayanti celebration attended by the dignitaries and people from various parts of the state at Vidhana Soudha. People started running for shelter. Some lifted the chairs they were sitting and used them as covers. Some of them even escaped with the chair.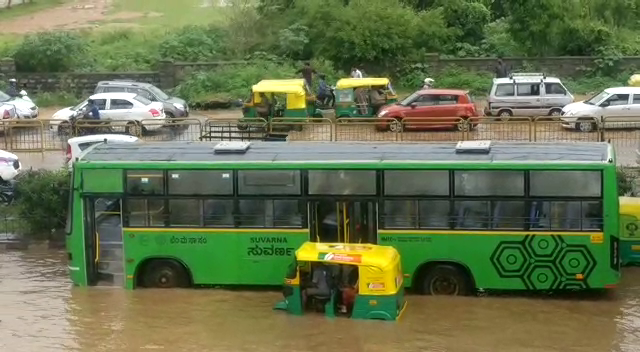 Speaking to Suvarna News, Minister Ugrappa told that whatever loss has been incurred by the loss of chairs will be given to the persons concerned by the department.
Especially in Bengaluru, Shivananda Circle, Electronic City, Hosur Road, Shivajinagar, Malleshwaram, Nayandahalli were most affected by the rains that lashed the City on Thursday.
It is a matter of concern as the Weather Department has warned of heavy rains for at least three more days in the city. Sources also said that the state would receive moderate to heavy rains for another week.
Just over three hours of rain had left most of the areas in Bengaluru flooded, what will the week-long rain do to the City?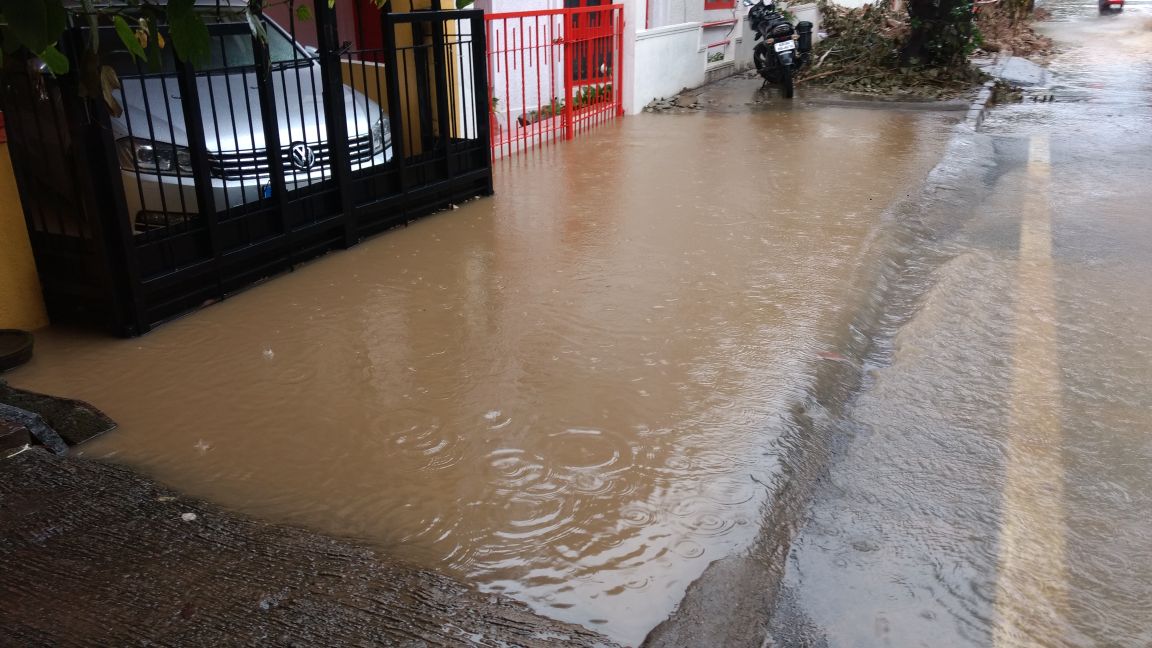 Rain havoc in other parts of Karnataka
Six people died when lightning struck a temple they were taking shelter in Mysuru.
ALSO READ: Lightning kills six in Mysuru temple, Rs 5 lakh compensation [VIDEO]
In Haveri, the incessant rains have resulted in a huge loss to farmers as their crops which were almost ready for harvesting have been damaged by the rains. Amidst the rain, farmers tried to harvest the crops but in vain.
A similar situation was seen in Ramanagar and Kolar too, where rains brought tears in the eyes of farmers who had lost their crops.
It was expected that there would be no deficiency of rain this year. This news had brought smiles on the faces of farmers as Karnataka was declared drought-free after six years. But now what was thought as a boon has turned out to be a bane and farmers have lost their crops and are worried about repaying the debts.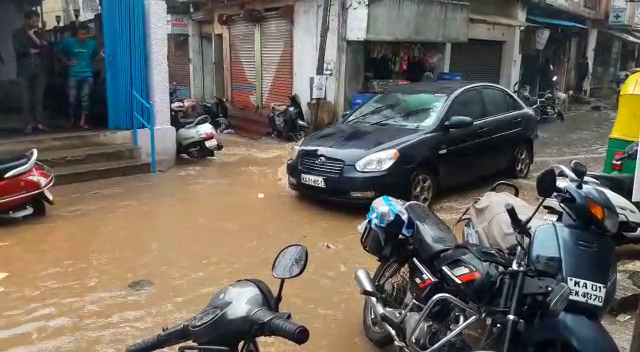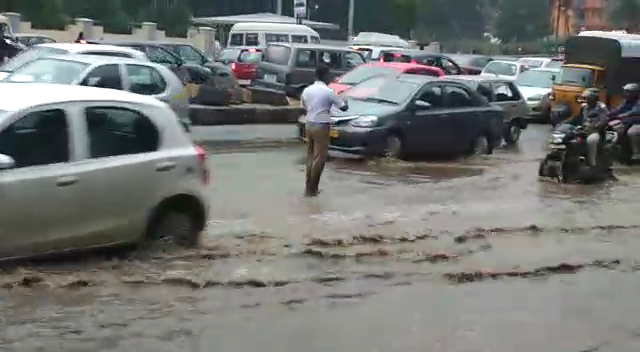 Last Updated 31, Mar 2018, 6:58 PM IST