Private schools all set to wage war against govt over compulsory Kannada rule
Private educational institutions are planning to drag the State government to the court
The private educational institutions are confused as to whom to follow
From 2017-18 itself, the state has ordered that ICSC and CBSE should teach Kannada compulsorily as second or first language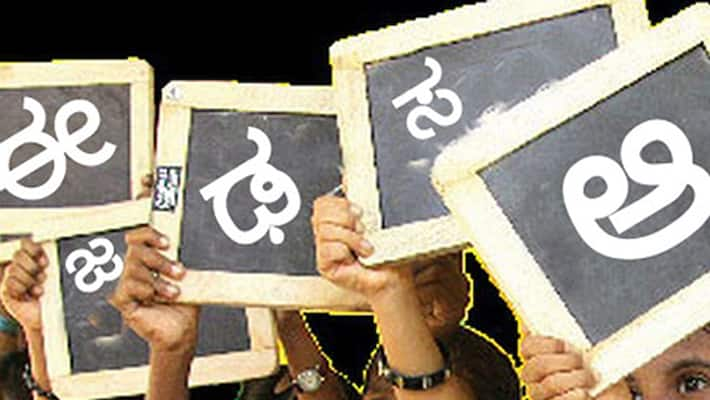 The State government has issued an order making it compulsory to teach Kannada as first or second language from standard 1 to 10, including Central syllabus like CBSC and ICSE. But this has not gone down well with the private educational institutions who have now decided to wage a war against the state government. 
The private educational institutions have decided to quote the Supreme Court order which states that medium of instruction is left to the discretion of the parents and had questioned the State Government ruling. According to them, the new rules by the State government has caused much confusion. Should the schools follow the Supreme Court's ruling or give preference to Hindi as per the ruling of the Central Higher Secondary Education Board. Or follow the State government rules and teach Kannada. With the pretext of resolving this confusion, the private education institutions are taking the issue to the court and challenge the State government.
According to the Central Board of Secondary Education (CBSE), Hindi should be taught as first or second language. The English medium schools teach English as first or second language. Now the State government has issued an order stating that Kannada should be taught as first or second language. Shashikumar, general secretary of Private Educational Institutions Federation said "Who we should follow. Along with these there are also students who are learning Tamil, Telugu, Marathi, Urdu and other languages. In such a case how to accommodate Kannada?" If a rule to drop third language is implemented then in CBSE only English and Hindi will be taught and Kannada will be dropped. In this view, the educational institutions are dragging the government to the court. 
The State government passed an order on Oct 11 stating that as per the Kannada Teaching Act 2015, all schools that are covered under Public Education Department, should teach Kannada as first or second language from 1st standard to 10th standard. To implement the order, effectively, an authority has also been set up by the state government. Action will be taken against those institutions that do not teach Kannada, warned the state government.
Last Updated Mar 31, 2018, 7:02 PM IST