Non-bailable warrant against Duniya Vijay's first wife Nagarathna after CCTV footage of her beating actors second wife goes viral
After Vijay was released, Nagarathna tried to file cases repeatedly, accusing Vijay and Keerthy, his second wife of assaulting her and daughter Monica. Following this, Keerthy filed a case against her and produced the CCTV footage where Nagarathna is seen beating her with slippers on September 23.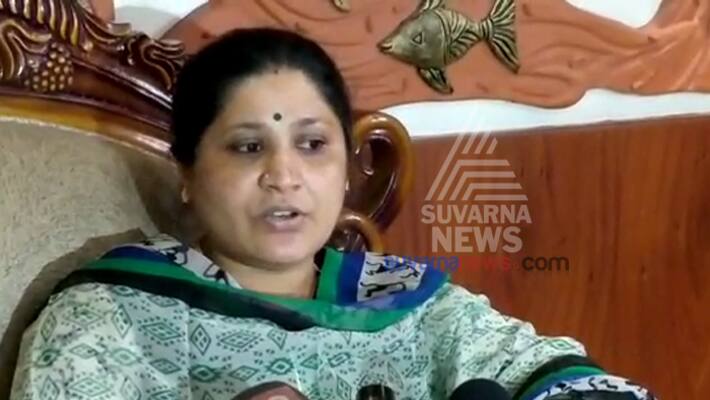 Bengaluru: A non-bailable warrant has been issued against actor Duniya Vijay's first wife Nagarathna, after the CCTV footage of her beating up the actor's second wife Keerthy with slippers went viral.
Currently, Nagarathna is said to be absconding along with her elder daughter Monica. Keerthy had filed a complaint against Nagarathna at Girinagar police station, two days ago, stating that Nagarathna had assaulted her. 
It can be noted that just three days ago, Vijay's eldest daughter Monica had filed a complaint against him, Keerthy and three others alleging an assault on her. She had even got admitted to the hospital, but couldn't prove the assault.
When Duniya Vijay was arrested in the assault case of gym trainer Panipuri Kitty's nephew Maruthi Gowda, Vijay and Nagarathna's son, Samrat's presence was also mentioned in the media.
Following this, it is said that on Septemebr 23, Nagarathna had gone to Vijay's house where he lives with his second wife Keerthy and parents, after which Nagarathna had alleged that Keerthy had assaulted her and her statements were covered widely in the media.
However, the latest complaint against Nagarathna has turned the tables around, unveiling the lies behinds Nagarathna's complaint against Duniya Vijay and his current wife. 
Last Updated Oct 28, 2018, 6:44 PM IST