No bus to Tamil Nadu from Karnataka on April 5
Karnataka transport authorities have decided not to run any buses from Karnataka to Tamil Nadu on April 5
This decision comes in the wake of state-wide bandh called by Tamil Nadu demanding the formation of Cauvery Management Board
Here are further details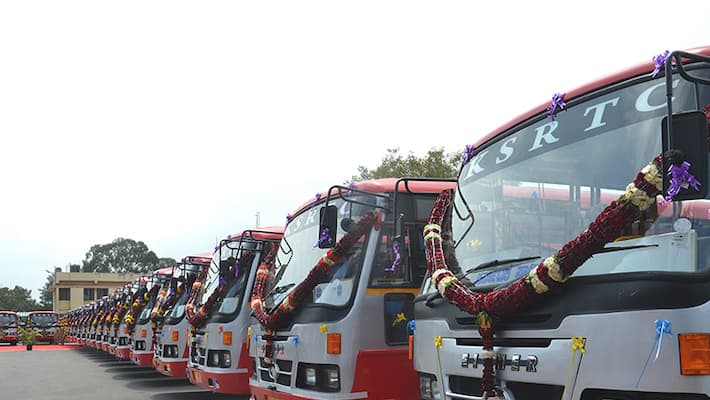 250 Karnataka State Regional Transport Corporation (KSRTC) buses will not travel to Tamil Nadu on April 5, due to the state-wide bandh called by Tamil Nadu protesters. The bandh has been convened by the DMK in association with other opposition parties in Tamil Nadu demanding the formation of Cauvery Management Board.
No KSRTC bus will move from Karnataka to Tamil Nadu from Thursday morning to evening. Considering the situation, a decision will be taken to resume operations later.
The Supreme Court had recommended the Centre to form Cauvery Management Board (CMB) within six weeks from February 16. But the Centre had recently sought three-months time to take any decision in this regard.
Karnataka is against the formation of the Board, and Tamil Nadu is accusing the Centre of not taking any decision in this regard, only to appease Karnataka ahead of elections in May.
Meanwhile, Tamil Nadu protesters have started an indefinite hunger strike demanding the formation of CMB.
Protest were held earlier too demanding Cauvery water, which led to violence in Karnataka as well as Tamil Nadu, many buses and vehicles were damaged and set on fire then.   
Last Updated Apr 7, 2018, 7:24 PM IST