Nigerian's death: Man overstayed despite passport bearing India exit seal
Madu, was on a business visa which was valid only for a year and that too in 2012
Madu had left India, from Mumbai, on November 17, 2012, a week before his visa was to expire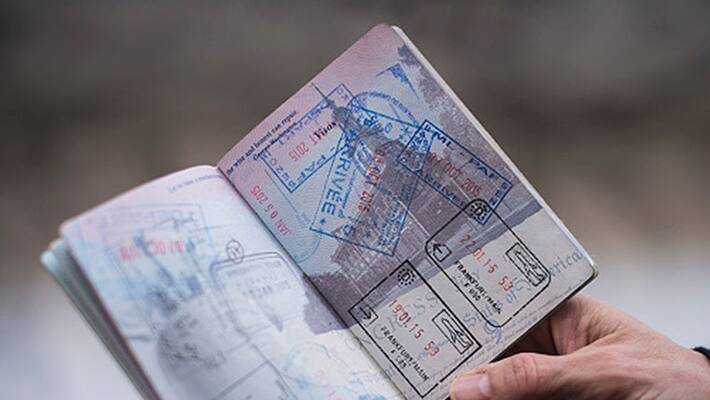 A few days we reported how the police were finding it difficult to trace Nigerian man Ifeayni Madu's presence in Bengaluru. The man had no relatives or friends in the African community coming forward to claim his body. Later, reports claimed that Madu was a resident of Horamavu Agara and was briefly employed in a restaurant named Nancy's Kitchen in Horamavu.
The police were trying to verify the Foreigners Regional Registration Office (FRRO) records to officially confirm the identity of the deceased man. Now according to a report in the Bangalore Mirror, details that the Nigerian's passport was issued in March 2010 and had expired in 2015.
Madu, was on a business visa which was valid only for a year and that too in 2012. The report says that the passport bore the stamp of the Mumbai FRRO and it was also listed that Madu had left India, from Mumbai on November 17, 2012, a week before his visa was to expire.Strangely it bore the immigration seal as well.
This discrepancy raised the suspicions of the investigating officers who are now trying to piece together how the dead Nigerian managed to hoodwink the authorities for so long. Investigation has revealed that Madu had a SIM registered in somebody's else's name and that he had been contacting people living in Bengaluru and Chennai for the past 6 months. The police are looking into the drug peddling angle as well.
Soon after his death, some members of the African community had raised an alarm and had began circulating rumours that Madu's death was a murder and not an accident as claimed by the police. On social media, they have been posting about how the man's dead body bore injury marks and more.
While the police has thanked the African community for their support, they are also contacting the Nigerian embassy to establish contacts with the dead man's parents.
Last Updated Mar 31, 2018, 6:45 PM IST