KSRTC'S New Year gift: Direct bus to Manipal from Bengaluru airport
Following the demand and increase in passengers heading to Manipal, Kundapur, Mysuru and Mercera, the Karnataka State Road Transport Corporation has introduced a direct bus from Bengaluru airport to Manipal through Fly bus, a luxury service. This apart, KSRTC has reintroduced its airport to Mercera Fly bus.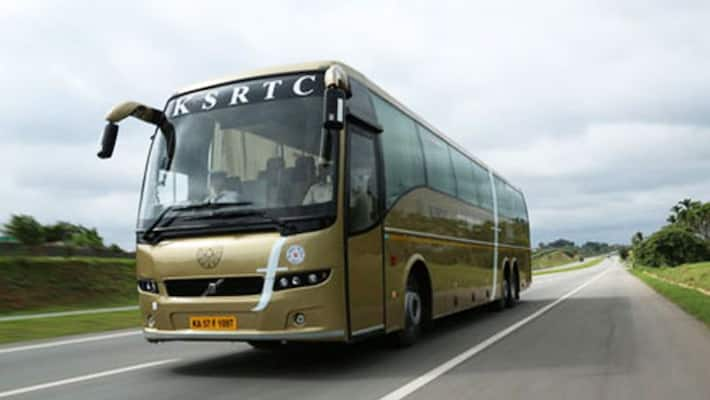 Bengaluru: With the increase in passengers travelling to Manipal, Mysuru, Kundapur and Mercera in Coorg, the Karnataka State Road Transport Corporation (KSRTC) has introduced a Fly bus service that will take passengers directly to Manipal from Kempegowda International Airport Limited (KIAL).
The KSRTC officials say that this service is a new year gift that will come into effect from January 3, 2019. This apart, the KSRTC has reintroduced its KIAL to Mercera (Coorg) route under its Fly bus service category.
According to officials, the bus fare for Bengaluru-Manipal is Rs 1,250 and will depart at 10 PM from KIAL and reach its destination at 6:45 AM the next day. And for Bengaluru-Mercera route, the departure will be at 11:30 AM and passengers can reach Mercera at 6 PM. Another one departs at 1 AM from Bengaluru to reach Mercera at 6.45 AM.
"The Fly bus service already exists and covers the existing route from Bengaluru to Mysuru Infosys campus and Kundapura. Since, students from Manipal and businessmen from Mercera, Kundapur and Mysuru are increasing, we decided to add extra service," said an official.
For more information on Fly bus service, log on to https://m.ksrtc.in/pages/flybus.html.
Last Updated Dec 25, 2018, 2:38 PM IST