Congress President Rahul Gandhi stepped into tea stall at Vijayapura in the Mumbai-Karnataka region
RaGa did the same at Sindhanur in Hyderabad-Karnataka region during his visit on Feb 10
Is 'chai' the new campaign formula in Karnataka?
When a chaiwallah can become an instant internet sensation and grab a modelling assignment, or when a chaiwallah can become the prime minister of India, why can't a Congress campaign happen in a tea stall in Karnataka? It can pave the way for the party to grab the CM's chair. That's perhaps the hope that's driving the brand new Congress President Rahul Gandhi. When BJP served chai in 2014, it created a storm in the teacup literally during Lok Sabha elections. 
Will it be Siddaramaiah's cup of tea to win the second term in the state? In a candid discussion, Karnataka CM Siddaramaiah said that it was an impromptu decision by RaGa to step into a tea shop at Sindhanur, in the Hyderabad-Karnataka region where Congress kick-started its campaign on Feb 10. The event was spiced up with some mirchi bajji as well. "My stomach went for a toss post that. Well, I'm not as young as Rahul Gandhi. Mirchi bajji did nothing to Mr Gandhi," Siddaramaiah said.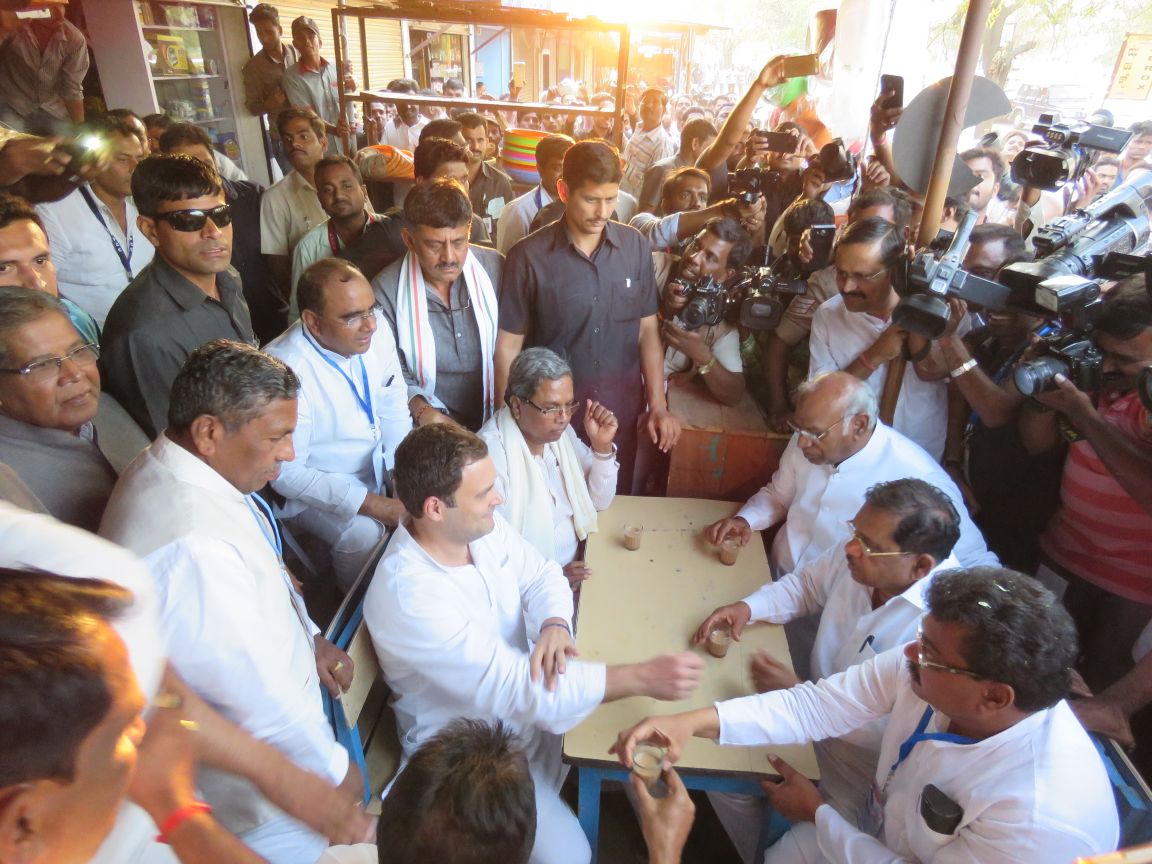 BJP has been there done that, for they have a chai-wallah leading the show. They might perhaps opt for pakodas than mirchi bajji for all the tea in China.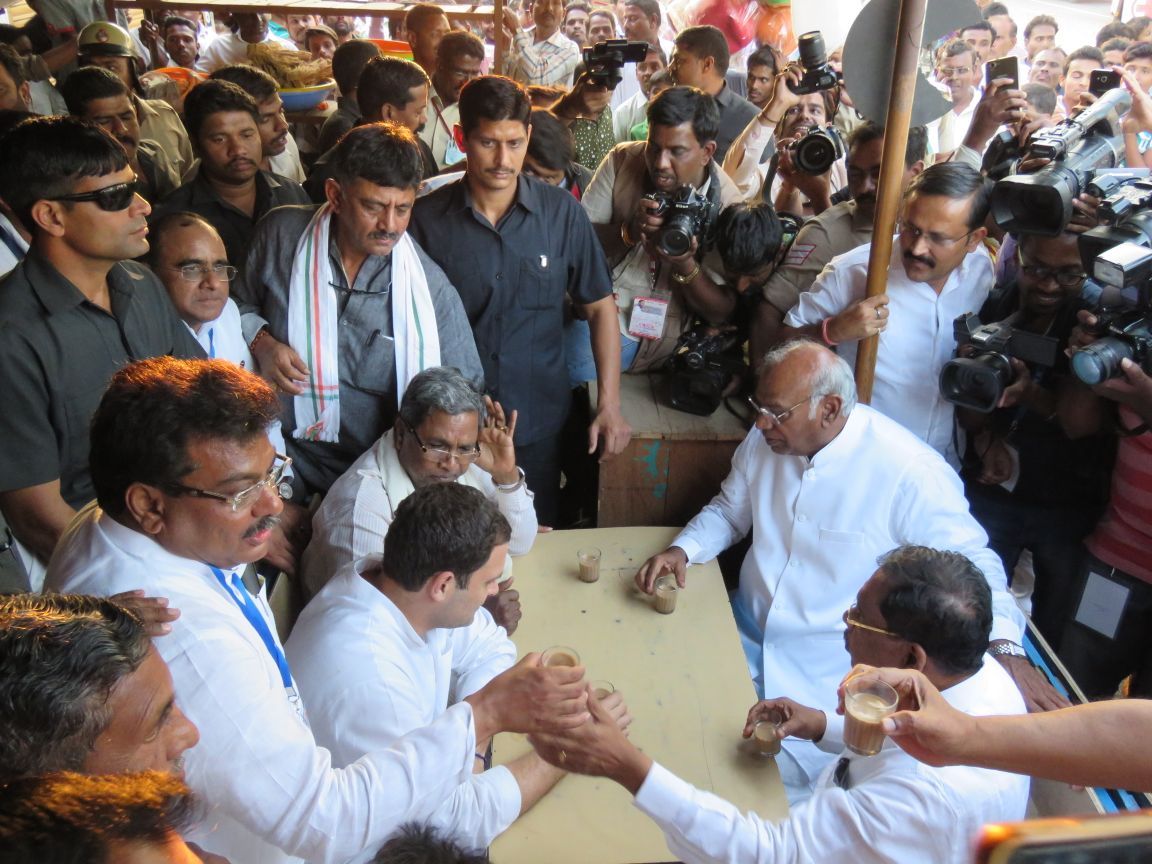 Realising the party has been weak tea, Rahul Gandhi followed the chai template for the second time at Vijayapura in the Mumbai-Karnataka region on Feb 24. BJP is hoping that Siddaramaiah is able to 'stomach' their 'chai pe charcha' going forward.