Have boards in Kannada or lose licence, BBMP warns business establishments
Palike Commissioner extends deadline for one more month to allow shops to accommodate Kannada in their boards
The BBMP has made it mandatory for the business establishments to provide at least 60 per cent space for Kannada in their name boards
The shops in up-market areas had conveniently ignored the State government's rule of Kannada first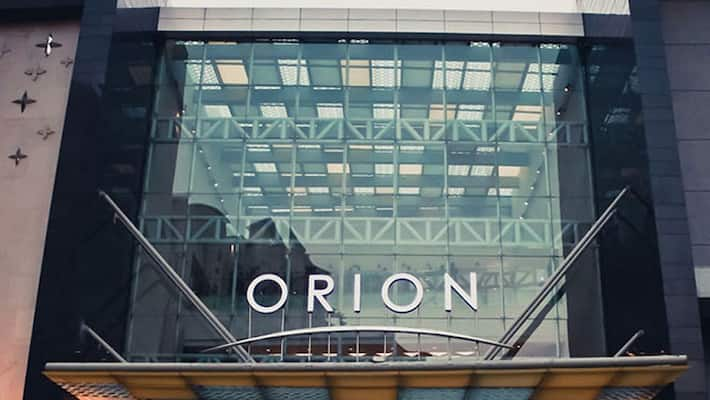 Business establishments in Bengaluru that refuse to have their name boards in Kannada or at least accommodate 60 per cent of Kannada in the boards will lose their licence, warned Bruhat Bengaluru Mahanagara Palike (BBMP) Commissioner N Manjunath Prasad. 
The BBMP has issued a circular - three months ago - asking all the business establishments in Bengaluru to have their name boards in Kannada. Majority of vendors have not complied with the rule, reports Prajavani.
"We will extend the deadline for one more month. The licences will be renewed only if they adhere to the norm. Lest their permit will be withdrawn. This applies to new licence-seekers too," reports Prajavani quoting BBMP Commissioner Manjunath.
In fact, it was echoed by Bengaluru development minister KJ George too. "We are serious about Kananda implementation not just in administration but business too. We have already given a deadline for the shops to accommodate Kannada in their name boards. Violators will not have their licences or renewed," said George. He said he would hold meetings with the officials concerned to ensure that the rule is implemented.
It may be recalled here that some time ago, the government had asked the shops to have their name boards both in Kannada and English. While this was followed in certain pockets of the city, those present in malls or up-market areas conveniently ignored the government's direction earning the wrath of the government. They argued that their customer base was "different". However, this attracted the government's wrath forcing it to ensure 60 per cent of Kannada in name boards. Now that the government has extended deadline for one more month, it is to be seen whether the government will be successful in its effort.   
*Banner image for representation purpose only
Last Updated Mar 31, 2018, 6:38 PM IST