Kanaka Jayanti: Here is why saint poet Kanakadasa is relevant even today
Today is Kanaka Jayanti, the celebration of 523rd birth anniversary of Saint poet Kanakadasa
The saint poet is from the Kuruba community but is revered by people of all castes and creeds in the state. His poems are called Keerthanas.
Here is why teachings of Kanakadasa are relevant and important today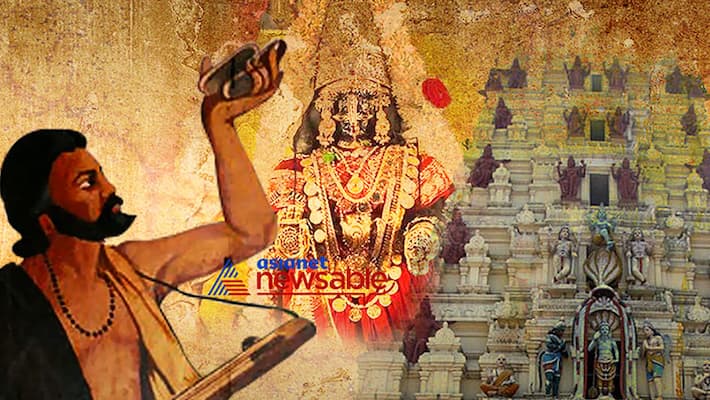 Today is Kanaka Jayanti, the celebration of the 523rd birth anniversary of Saint poet Kanakadasa. The saint poet is from the Kuruba community but is revered by people of all castes and creeds in the state. His poems are called Keerthanas.
Though state celebrates the festival, the story of Kanakadasa and his love for Lord Krishna is interesting as well as controversial. Kanakadasa was against any inhuman act and had openly criticised people for giving importance to caste and religion. One of his Keerthanas 'Kula Kulavendu Hodedaadadiri' means do not fight in the name of caste, community and explains why everything material including caste is of no relevance to the creator (Adi Keshava or Lord Krishna).
(This video is from the Kannada movie Bhaktha Kanakadasa, starring Dr Rajkumar and directed by Y R Swamy)
There is an interesting tale behind Lord Krishna saving Kanakadasa from the assault by the priestly class. It is said that Kanakadasa had come to Udupi temple and wanted to enter the temple to pray to Lord Krishna. But the priestly class got angry as he belonged to Kuruba community and were about to punish him; he is said to have sung Baagilanu Teredu Seveyanu Kodu Hariye meaning, please open the doors and let me see you... 
In a miracle, the idol of Lord Krishna inside the mutt is said to have turned towards Kanakadasa, and the wall was broken giving him the darshan. Since then, the idol of Krishna is facing the Kanakana Kindi, or the Kanaka window and priests perform pooja to the same idol. Thus most people see Lord Krishna through this Kanaka window and do not go inside the temple. 
(This video is from the Kannada movie Bhaktha Kanakadasa, starring Dr Rajkumar and directed by Y R Swamy)

Progressive thinkers had argued that this was a tale created by the priestly class to prevent people from other castes coming inside the temple. But in the recent years (after centuries), everybody is allowed inside the temple, but sanctum sanctorum (Garbha Gudi) is restricted to the priests. 
Another Keerthane Nee Mayeyolago, maaye ninnolago... which debunks the theory of man being a supreme authority and questions the importance of man and his/her hold over material possessions and knowledge is an example how he was against anything creating imbalance and inequality among people.
Last Updated Mar 31, 2018, 7:00 PM IST