JD(S) has finalised the contestant to take on DK Shivakumar of Congress
JD(S) has not only started their Yatra but also has announced its candidate to contest against DK Shivakumar
JD(S) will field DM Vishwanath against DK Shivakumar in Kanakapura Constituency
In the last elections, Vishwanath was just short of 7,000 votes against Shivakumar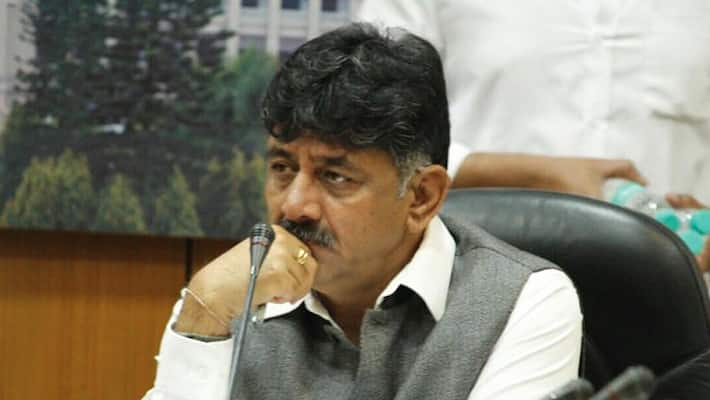 JD(S) has not only started their Yatra but also has announced its candidate to contest against Congress strongman DK Shivakumar.
JD(S) will field DM Vishwanath against DK Shivakumar in Kanakapura Constituency. The decision was taken in the JD(S) office at JP Bhavan in Sheshadripuram in the presence of leaders of Kanakapura Constituency and party supremo HD Deve Gowda.
Though DK Shivakumar has a strong support base in Kanakapura, in the last Assembly elections, Vishwanath had given a tough competition to Shivakumar.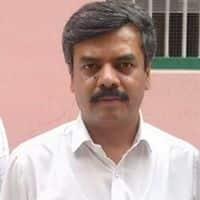 This time, after IT raids on his house and office, Energy Minister DK Shivakumar might have come out stronger. Or this might be used as a negative factor by the JD(S) and making Vishwanath look cleaner than DK Shivakumar.
In the last elections, Vishwanath was behind Shivakumar just by 7,000 votes. JD(S) gearing up with yatra and reaching out to people with various campaigns including grama vastavya (stay in villages).
ALSO READ: Trouble for DK Shivakumar again: IT sleuths summon minister, wife and other family members
DK Shivakumar is confident about IT raids not affecting him in the next Assembly election. However, Vishwanath is all set to bridge the gap of 7,000 votes and win the election this time.
Assembly elections for Karnataka are likely to be held in the first week of May.
Meanwhile, BJP is also facing problems with differences of opinions among the party leaders being expressed openly during the Parivarthan Yatra. The party has not finalised any candidate for the Kanakapura Constituency so far.
Last Updated Mar 31, 2018, 7:06 PM IST