Jeweller, politician, actor, and more – JD (S) MLC Sharavana is an SSLC pass but his achievements speak for themselves
While his father ran a provisions store, he owns huge jewellery showrooms in Basavangudi, Padmanabhanagar and HSR Layout
After free distribution of laddoos, Sharavana now wants to sell idly/vada at subsidised rates through the Appaji canteen
From a small-time sales manager in a jewellery store to a millionaire jeweller - the journey of JD(S) MLC T A Sharavana, may not serve as a typical 'rags to riches' story in the literal sense of word. But his life story certainly piques one's interest, given his proximity to the 'Gowda' family.
Sharavana, who today owns at least a handful of big jewellery stores in the City, started off as a worker in a small jewellery store on Avenue Road. It is there that he first came in contact with the HD Deve Gowda family.
"Deve Gowda's wife Channamma and her daughters Shailaja and Anasuya used to frequent that store in the 1980s. I was a small-time worker there. But after gaining good experience, I setup my own store on DVG Road in the year 2000. By that time, I had developed a close relationship with the family. My first store was inaugurated by Deve Gowda himself. In fact, he has inaugurated all the stores that I set up subsequently," Sharavana told Asianet Newsable.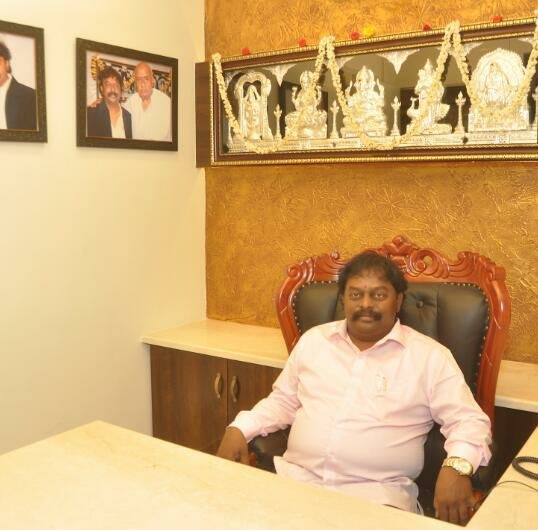 Sharvana joined the JD(S) in the year 2000 and slowly climbed his way up, by serving as the general secretary and the vice president of the party's youth wing. Today, he is the party's general secretary, and also a member of the JD(S) core committee. He was nominated to the Legislative Council in 2014-15.
Unlike most party leaders, Sharavana claims that he enjoys a good rapport with both Deve Gowda and his son H D Kumaraswamy. And if he has his way, he may even succeed in bagging a ticket to contest the 2018 Assembly elections from Basavangudi, which has a sizeable chunk of Arya Vyshya votes, a community that he represents.
Sharavana is however quick to dismiss this as mere speculation. "I am not an aspirant, as I am still a sitting MLC. My term will end in three years. I am aiming to contest the elections after that. Moreover, the party needs me at this juncture. Is it better to fetch it one seat, or ten or more seats? I have the capacity to garner votes, which I want to put to good use. However, if the party decides to field me next year itself, then I will abide by its decision," he added.
In fact, the MLC has been vying for the Basavangudi seat for the last few years. Though he wanted to contest  in the years, 2008 and 2013, the party didn't indulge him. As a hopeful, he has been nurturing the constituency for the last 10 years. Through his two charitable organisations - Sai Samarpana Charitable Trust and Sharavana Charitable Trust, he has been investing in educational and religious programmes. He is known for his distribution of ganga jal and 'Tirupati laddoos' during 'Shivaratri' and 'Vaikunta Ekadashi'.
Now, the MLC wants to set up canteens which will serve breakfast and lunch at subsidised rates in all 28 Assembly constituencies in Bengaluru, under party supremo HD Deve Gowda's name. The canteens will go by the name - Namma Appaji canteens.
Today, he is the state president of the Karnataka Arya Vyshya Maha Mandali and the Karnataka Jewellers Association. He has also acted in a TV series produced by him. Sharavana had played the role of Sai Baba's devotee in the soap 'Shiradi Sai Baba'.