Karnataka get its first lady top cop, Neelamani Raju made DG&IGP
The search is on for the successor of Director General and Inspector General of Police (DG&IGP) of state Rupak Kumar Dutta who is set to retire on Tuesday is over
Neelamani N Raju, DGP ( Fire and Emergency Services, Home Guards, Civil Defence and SDRF) will take over the reins as the DG&IGP of Karnataka
She has become the first woman police chief of Karnataka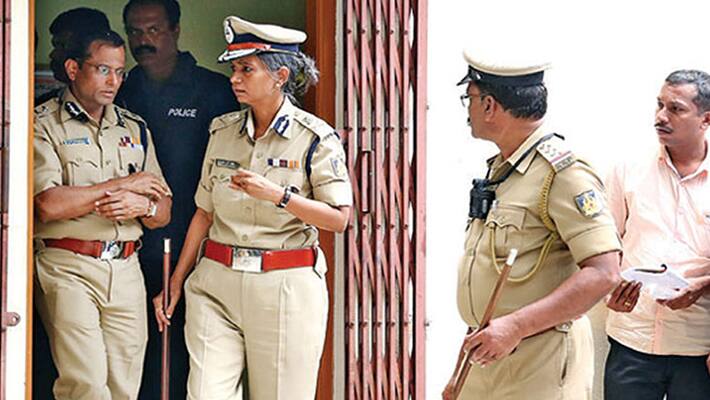 With the Director General and Inspector General of Police (DG&IGP) of state Rupak Kumar Dutta set to retire on Tuesday, October 31, the search for his successor has been appointed.
State intelligence chief Neelamani N Raju has taken over Dutta's position.
She has become the first woman police chief of Karnataka.
Neelamani N Raju is the senior-most IPS officer in the state. She is an IPS officer of 1983 batch and is a DGP of Fire and Emergency Services, Home Guards, Civil Defence and State Disaster Response Force.
She had stiff competition from Criminal Investigation Department (CID) director general HC Kishore Chandra and Anti Corruption Bureau DGP MN Reddi.
Kishore Chandra, a 1984 batch IPS officer, is the only Kannadiga in the list and may have the upper hand in the selection process.
Neelamani N Raju met chief minister Siddaramaiah on Monday afternoon in a last-ditch effort to swing the vote in her favour, which seems to have worked.
Sources has earlier told the Times of India, "The situation remains fluid and there is a chance that things may turn against Chandra's candidature."
When TOI contacted her over the likelihood of Chandra superseding her, Raju had said: "I do not want to comment on such speculations. The nation has enough problems for the media to concentrate on. What is so great about the DG&IG post, and who gets it? Let us wait for 24 hours and see." Raju, if denied the post, will be overlooked for the second time in two years.
Chandra, who hails from Mysuru, had ministers from Vokkaliga community backing him. They claim that no Kannadiga IPS officer has been posted as DGP for many years.
MN Reddi, who was appointed Police Commissioner of Bengaluru back in 2014, was transferred to the Anti Corruption Bureau from State Intelligence department early this year.
Dutta, who had a tenure of 10 months as state police chief, is set to get a farewell at KSRP grounds in Koramangala on Tuesday morning.
Last Updated Mar 31, 2018, 6:55 PM IST