Is Bengaluru set for Rahul Gandhi's coronation?
KPCC wants AICC to hold its mega convention in the City
Rahul Gandhi is expected to be elevated at the convention
Former union minister AK Antony to visit the city and explore options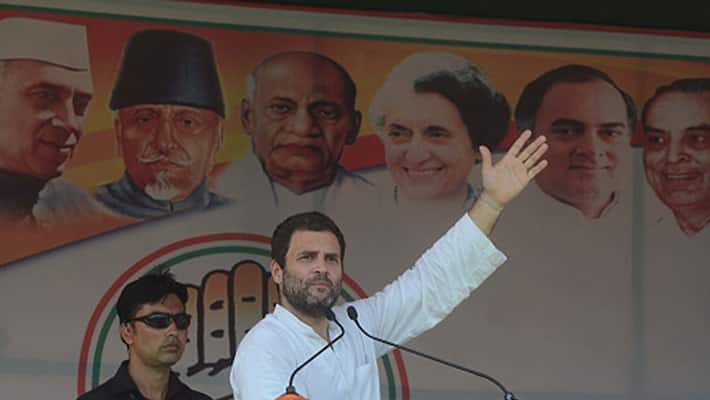 Will Karnataka be able to give the much-needed push for All India Congress Committee (AICC) vice-president Rahul Gandhi's career like the way it helped his grandmother and former prime minsiter Indira Gandhi emerge like the phoenix in 1977 elections? 
Highly placed sources said that Rahul Gandhi would be coronated as the president of AICC during its mega convention purportedly to be held at Bengaluru, reports Kannada Prabha. Leaders of Karnataka Pradesh Congress Committee (KPCC) are learnt to be working over-time to convince the AICC leaders to hold the convention Bengaluru and make the city, part of the mega event. Rahul Gandhi who is waiting in the wings to become AICC president is also keen to have elections soon and this may be possible during the mega convention.
However, it is not yet clear, whether Bengaluru will host the three-day grand convention. Former union minister AK Antony is expected to visit the city this week to explore the options to hold the meet. If that happens, chances are high that Karnataka will be part of Rahul Gandhi's rise.
The party that has been pushed to the corner by BJP is desperately waiting for a revival. Besides, the party is losing its ground as its leader and AICC president Sonia Gandhi is not  able to guide the party owing to her illness. There have been loud cries to elevate Rahul Gandhi to lead the party. However, there lacked a common consensus among the party leaders, who felt that Rahul was "not yet matured" to take on the reins. Even when the BJP was swaying all over the country, the Congress leaders were hesitating to take a decision. However, now they feel the time is ripe and are rooting for Rahul Gandhi's coronation.
Last Updated Mar 31, 2018, 6:54 PM IST