How long Siddaramaiah government will keep the caste census report, a secret?
The Congress government had conducted caste census in April 2015. The last survey was conducted in 1931
The government is yet to make the survey report public as it may have an impact on the next elections
It plans to release by December as the government wants to tackle the Opposition parties and their caste calculations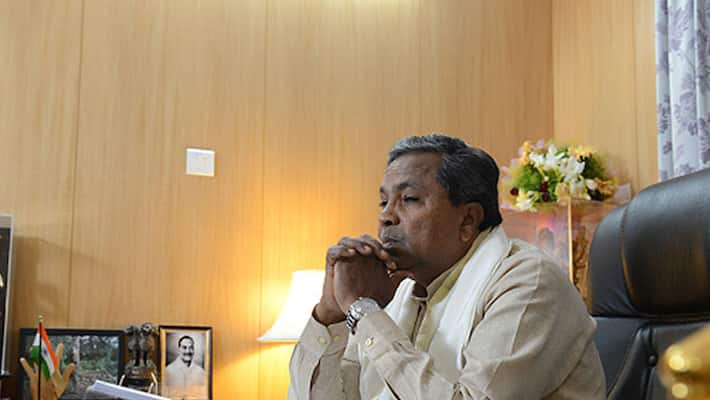 With clearly setting his eyes on the next state elections, Chief Minister Siddaramaiah is buying more and more time to make the caste census - 2017 report - public. The government may release the report either in December or by new year and has even asked the Backward Classes Commission (that carried out the survey) to co-ordinate with the government to submit the report. The government had stated that it will make the report public in last June but pushed it to June 2017. Yet, there is no sign of it.
The commission has already compiled the data and has prepared the report which is reportedly of three volumes. The commission is awaiting a nod from the government to submit the report. But the Siddaramaiah government is apprehensive of doing that. For, if the government accepts the report, the government is liable to publish the report and this may upset its caste calculations for the upcoming elections, reports Kannada Prabha. 
It may be recalled here that the mammoth caste census was carried out in April 2015 with 1.3 lakh enumerators to record the data. The first such census as done way back in 1935!  While the government delayed the report, the census data was allegedly leaked to the media in which Lingayats constituted on 9.8 per cent as opposed to the estimated population of 17 per cent. Also, the census put the Vokkaliga population to 8.2 per cent contradicting 12 per cent. This has reportedly not gone well with these two dominant communities. Besides, the government may face opposition from within the party who belong to these two communities.
Not wanting to take any chance, the Siddaramaiah government is now buying time to make the report public. For, it does not want the Opposition parties to take advantage of the report in wooing dalits, backwards and minority communities. Instead, the government wants to reap the benefits from the caste census, hence delaying it. Also, the Congress is keenly watching the poll strategies of the JD(S) and BJP for the elections before releasing the report in December, reports Kannada Prabha.
Last Updated Mar 31, 2018, 6:36 PM IST