Here is all you need to know about Huccha Venkat's property and the RR Nagar nominations
Controversial star of Karnataka, Huccha Venkat has filed his nominations for elections in Karnataka

Here are the complete details of Venkat's real name property and cases against him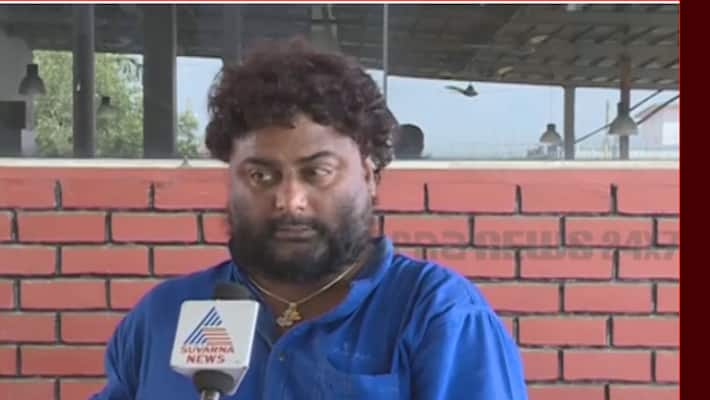 The most controversial ban star of Karnataka, Huccha Venkat is slated to contest from Rajarajeshwari Nagar Constituency, this Assembly Election. Venkat has made movies, and was also a Bigg Boss candidate before he plunged into politics.
Venkat has filed his nomination and will contest against the current MLA, Muniratna (film producer as well) of Congress, GH Ramachandra of JDS and Muniraju of BJP.
Huccha Venkat has declared his property in the nomination paper. But if you are looking for Huccha Venkat's name, you can search but will not find it in the candidate's list, because his name has been registered as Venkatram.
The independent candidate Venkatram aka Huccha Venkatt is ready to take on the three political bigwigs. According to the details furnished, Venkat has Rs 13,08,733 worth property in his name.
Though he has produced movies like Huccha Venkat, Porki Huccha Venkat, Thikla Huccha Venkat, Dictator Huccha Venkat and Durahankari Huccha Venkat, the producer has just Rs 13 lakh worth property in his name. He is said to have taken a loan of Rs 1 crore 7 lakh from his father.
His bank accounts (details given in Filmibeat Kannada) states that his Corporation Bank account has only Rs 124.42, ICICI Bank account has Rs 133.85, Indian Overseas Bank has Rs 61.06. He is also said to have cash of Rs 10,000 and owns a Hyundai Ascent worth Rs 1.5 lakh too.
Looking at the criminal cases he has in his name, a case was filed under SC/ST act against him, by the Jnanabharati Police in Bengaluru for a derogatory statement against Dr BR Ambedkar, during an interview in a Kannada news channel in November 20. He was even arrested by the police. 
Last Updated Apr 26, 2018, 3:02 PM IST