Heights of superstition: Brimming lake emptied overnight to appease deity
Villagers to "appease" deity empty Ramdurg lake in Kottur taluk
Although the lake as full, the village had not received rains for three years
The mindless act of villagers has not only deprived the villagers of water but has also killed hundreds of fish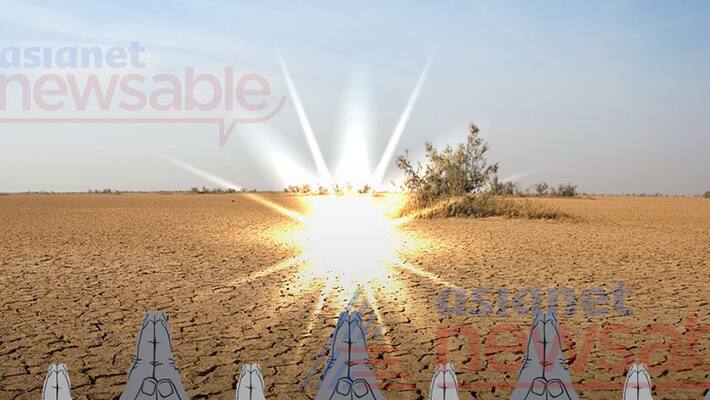 Recently, the images of crocodiles dying in a dried-up tank at various parts of North Karnataka had held mirror to the fact that not just people, even animals were suffering for want of water. But here is a village where people blinded by superstition have emptied a lake brimming with water, overnight!
Ramdurg lake in Kottur taluk of Ballari district was brimming with water. However, the village residents were advised by a "village deity" to empty water in order to be blessed with the bountiful of rains. They allegedly broke open the lake bund and let out the water, reports The New Indian Express.
However, this act by a few villagers has been widely criticised by others in the village, who were unaware of this "divine plan." It is said that the deity was so "angry" because the village did not receive any rain as the lake was full for the past three years. And they wanted to please the deity, apparently. Interestingly, the Ramdurg lake always had water, even the village was reeling under drought. This allegedly convinced the villagers to "believe" the deity, it is said.
Now, that the lake has gone dry, the fishermen folk are happy collecting fish to make some quick business. This has given rise to suspicion among a few rationale thinkers that fishermen could be behind this unmindful act. There are other theories that are doing the rounds in the village. Some are attributing to the caste discrimination that is prevailing in the village.  As the news spread, the district officials visited the lake and sensitised them on not to waste water.
Now, that the lake is drained of water, who will take the responsibility?
Last Updated Mar 31, 2018, 6:58 PM IST