How much do you know about dengue and chikungunya?
One CRPF soldier from state serving at Jammu Kashmir died due to Dengue
Husband of a Asha worker engaged in campaigning against Dengue died in Kolar
5-year-old girl died in Kanakapura taluk.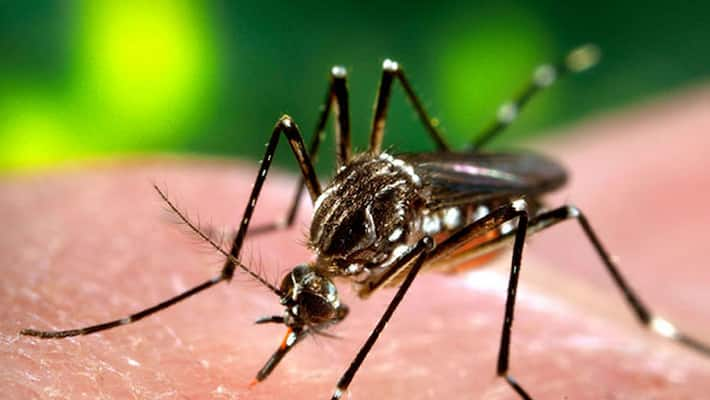 The number of deaths in State due to Dengue is rising. Last Sunday, three from the State succumbed to Dengue. Manjunath Kasturavva Metri (30), a CRPF soldier from Chummuda village, Mudhol taluk serving at Jammu and Kashmir died due to Dengue on Sunday. Meese Srinivas (40), husband of a Asha worker who is part of a campaign against dengue in Toraganadoddi village, Bangarpet taluk, Kolar district was suffering from dengue since two weeks and was admitted in Jalappa Hospital. He did not respond to treatment and died. Another five-year-old girl, daughter of Mahesh and Chaitra from Terina Doddi village in Kanakapura taluk, Ramanagara district also died due to dengue, reports Kannada Prabha.
Concerned about this, the Health department has launched a three-month campaign to create awareness among the public about dengue and chikungunya and has also decided to conduct larva survey. The campaign titled 'A Challenge to Public' will start on July 15 and conclude on September 15. Until now, the Asha workers and the health control assistants were engaged in survey of larva generating, its sources and remedy. They held public meetings and Jathas to create awareness in public about dengue. However, there are still certain pockets that is not aware of about dengue. The Health department has planned the 'Challenge to Public' campaign to assess the level of their awareness about the steps taken to prevent dengue and other contagious diseases. For three months, larva survey will be carried out in all villages, towns and cities. College students, NGOs and Asha workers will visit houses, hospitals, colleges, schools, cinema halls, industrial areas, construction sites and other places to check on larva generating sources. Also, they will test the level of their awareness on dengue and chikungunya. The individuals will be given marks based on their knowledge. Those who get highest marks will be given Best Home, Best Parent and Best Citizen certificates. The certificates will also be provided to villages, gram panchayats and taluk panchayats.
Last Updated Mar 31, 2018, 6:53 PM IST