'Killer' Cyanide Mohan's argument fails to impress court
Cyanide Mohan has been accused of raping and killing women by administering cyanide
The accused was sentenced to death by 4th additional sessions court Dakshina Kannada for killing Sunanda at KSRTC bus stand at Mysuru on Feb 11, 2008
Cyanide Mohan has appealed to the High Court against his death sentence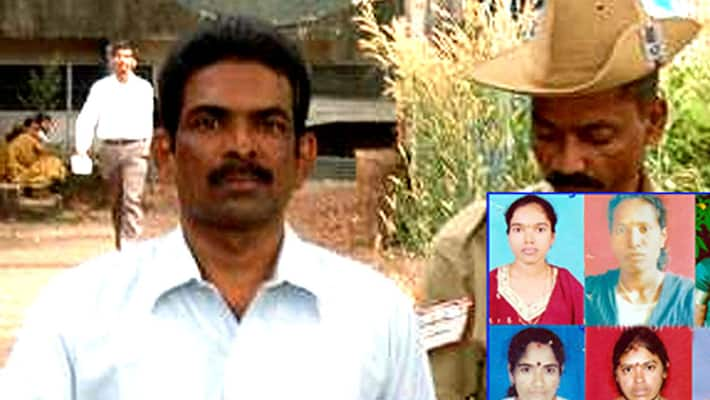 State High Court justices Ravi Malimutt and justice John Michael D'Cunha hearing the plea by Cyanide Mohan challenging the death sentence asked the accused why all women who came into his contact died. 
Arguing for himself, Mohan claimed that Sunanda died by consuming pesticide. But the police modified the forensic report that she died of cyanide after they arrested me and unnecessarily fixed me, he argued. Reacting to this the bench said "Since you are suspecting the police, tell us why all women who came in contact with you died. We are suspicious.  You were arrested one and half years after the post mortem of Sunanda's body. Neither the doctor who performed the autopsy nor the forensic experts knew you had murdered. How can they prepare a report beforehand that she died of cyanide just to fix you?" The next hearing has been posted to Nov 14.  
Cyanide Mohan was sentenced to death by 4th additional sessions court Dakshina Kannada on Dec 21, 2013 for killing Sunanda at KSRTC bus stand at Mysuru on Feb 11, 2008 by giving her cyanide. Cyanide Mohan has appealed to the High Court to cancel the death sentence.
Last Updated Mar 31, 2018, 6:35 PM IST