Green Metro trial run clocks 24.20 km between Nagasandra and Yelachenahalli in flat 45 minutes!
Namma Metro phase 1 has 42 stations in total in its 42.30 km stretch
The line will be launched on June 17 by President Pranabh Mukherjee
BMRCL expects 5 lakh footfall everyday once the line is commissioned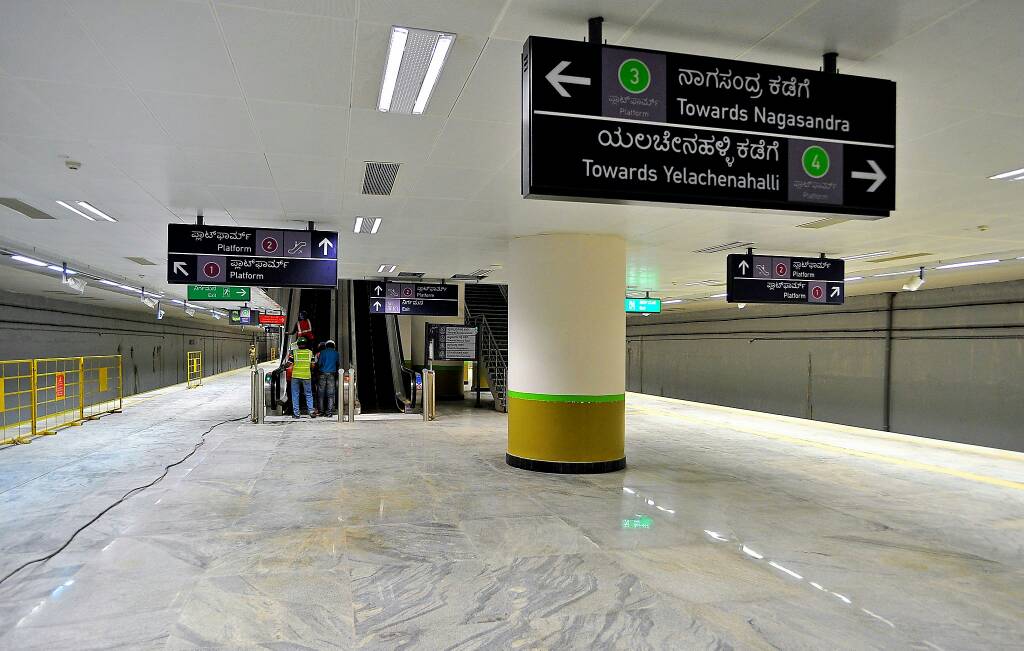 Majestic Kempegowda Metro station
The distance between Nagasandra near Peenya to Yelachenahalli in JP Nagar which is approximately 24.20 km can now be covered in flat 45 minutes once the Green Metro line between North and South is commissioned on June 17. The same distance if you are travelling in a car or two-wheeler will not take less than 3 hours! This was recorded during the trial run conducted on Monday and Tuesday on the pink and purple line. Although there was a stoppage of one minute each at 25 minutes, the Metro could cruise in 45 minutes, reports Kannada Prabha. With this, the first phase of Namma Metro with purple line and green line will be complete which is totally 42.30 km. The whole stretch has 42 stations.
Majestic Kempegowda Metro station is said to be the Asia's biggest Metro station
The trial run has begun from Monday after the Railway Safety Commissioner provided safety certificate after inspecting all the parameters. During the trial run, the Metro had passengers from Nagasandra to Sampige Road however, from Sampige Road to Yelachenahalli, the Metro ran empty. This was followed on the other side, too. The trial run will also be held for another two days, it is said. Also, once the phase 1 is commissioned, the average frequency of trains is expected to be reduced to six minutes. Presently, it is eight minutes. President Pranabh Mukherjee will launch the Sampige Road -Yelachenahalli stretch Green line (north-south) corridor on June 17. It is said that the new line might boost the footfalls of around five lakh daily. The BMRCL has been approved to run the trains at a maximum speed of 90 km/hr, reports The Times of India.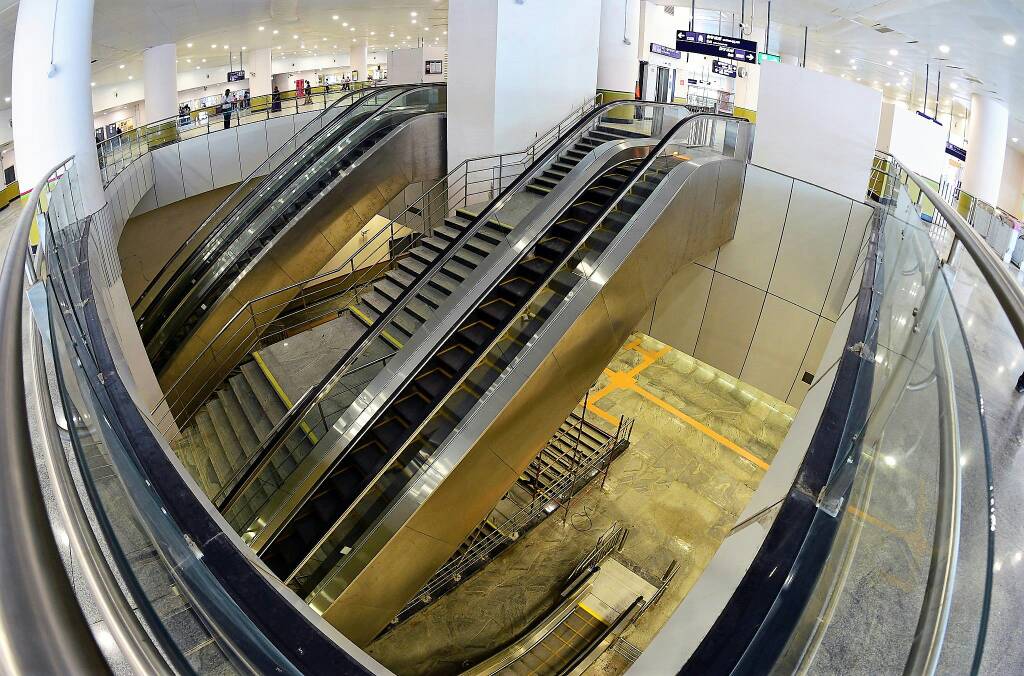 The underground station will be inaugurated on June 17
Last Updated Mar 31, 2018, 6:42 PM IST