Fake stamp paper racket kingpin Abdul Karim Telgi critically ill, on ventilator support
Abdul Karim Telgi is on ventilator support in Victoria Hospital
He was serving his prison sentence in Bengaluru's Parappana Agrahara Jail
He was diagnosed with meningitis and has been in the ICU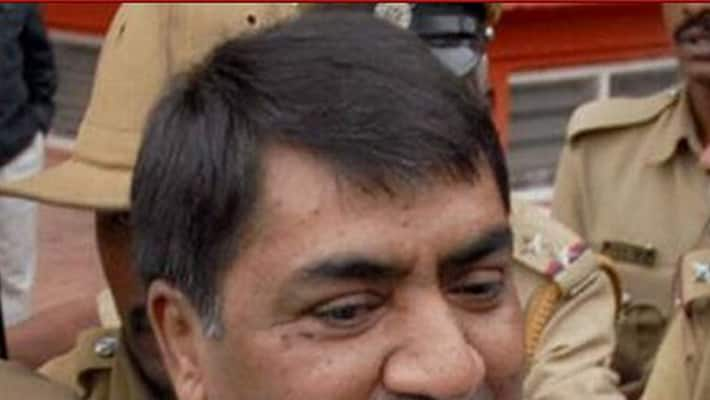 Abdul Karim Telgi was convicted in fake stamp paper cases and is serving life imprisonment at the Parappana Agrahara in Bengaluru. Recently, owing to ill health, he was admitted to the Intensive Care Unit (ICU) at the Victoria Hospital.
Telgi had received imprisonment upto 30 years. His health has not been his best companion in the past. Reports in 2012 detail how Telgi was already  suffering from diabetes, hypertension and was almost wheelchair-bound. Things came to such a pass that rumours of his death began to swirl very quickly. The prison officials then had to issue a statement saying Telgi was alive and well.
Now, however, Telgi's health has again emerged as a matter of concern. He was admitted to the hospital a week back after his health deteriorated. He was diagnosed with meningitis and has been in the ICU for the past week and has been using ventilator support. He was reported to have collapsed at the Parappana Agrahara Jail.
Telgi was convicted in 2007 in the multi-crore fake stamp paper racket. He was also fined Rs 202 crore for selling fake stamp papers to banks, insurance companies as well as brokerage firms. In September this year the Karnataka High Court disposed all cases filed against Telgi. He has till now served 16 years out of his 30 years and still has cases pending against him in other states.
Even his jail stint hasn't been without controversy. When DIG Roopa exposed the facilities being provided to Sasikala in Parappana Agrahara despite her not being an A Class prisoner, it came to light that even Telgi was accorded these facilities.
It was reported that the officers helped him receive visitors beyond the prescribed limit, Telgi was also supplied with a mobile phone and he was given a separate room as well. Apart from that they also allowed him private facilities like television and getting food from outside.
Last Updated Mar 31, 2018, 6:40 PM IST