DySP Ganapathi death: Madikeri doctor refutes reports of government's influence in the case
BJP members staged a dharna, demanding resignation of Minister KJ George and CM Siddaramaiah in connection with the suicide of DySP Ganapathi's suicide
They also alleged that the government doctor Dr Shailaja had stated that she was under political pressure
However, Dr Shailaja has clearly stated that she has not made any statement in this regard, neither was she subjected to an interrogation by CBI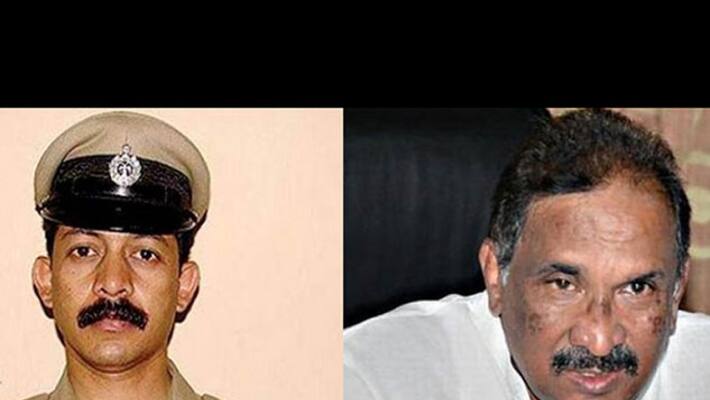 The BJP's demand for resignation of Urban Development Minister KJ George and Chief Minister Siddaramaiah in connection with the death of DySP Ganapathi yet again reverberated in the assembly session on Monday. BJP members staged a dharna. They also alleged that the government doctor Dr Shailaja had stated that she was under political pressure. However, Dr Shailaja has clearly stated that she has not made any statement in this regard, neither was she subjected to an interrogation by CBI. She however, said it is true that she was summoned by the CBI officers to the lodge. But they did not ask her any questions, reports Kannada Prabha quoting Dr Shailaja.
Also read: Government forced me to treat DySP Ganapathi death as suicide case, Madikeri doctor tells CBI
Several news channels had reported on Monday that Dr Shailaja, who had conducted the post-mortem, had issued statement to CBI that she was pressurised by the State government. But the CBI has not issued any public statement in this regard. When the assembly sessions resumed post lunch, leader of the Opposition Jagadish Shettar mentioned DySP Ganapathi's death and stated that political pressure means pressure by the State government. Hence Chief Minister Siddaramaiah must straight away take responsibility for it and resign from his post immediately, he demanded. When the ruling Congress members objected to this, heated arguments ensued between BJP and Congress members. In the midst of this, JD(S) members urged that hundreds of farmers are in trouble and are dying. "We should debate more about that than one Ganapathi's death."
Also read: DySP Ganapathi death: Commission grills Kodagu SP over missing dots
The Assembly was in a commotion as everybody was shouting and nothing could be heard. At this juncture, the Speaker deferred the assembly. Later, when the assembly was again in motion, the BJP members again protested. Finally, Speaker KB Koliwad assured that the issue would be taken up for discussion later.  After this assurance, the BJP members called off their dharna.
Meanwhile, Dr Shailaja has clarified that she was not interrogated by the CBI officials. Giving a clarification in this regard Dr Shailaja spoke to Kannada Prabha and categorically denied of making any statement. She said she was summoned to the lodge and asked to hand over the post mortem reports but was not interrogated. Hence the reports that she had made a statement about political pressure were false, she said.
Last Updated Mar 31, 2018, 6:56 PM IST