Refined KPME bill: No fresh provision on imprisonment of doctors but monetary penalties enhanced
The doctors are up in arms against the KPME bill all set to be tabled in Belagavi Assembly session
Doctors launched daylong agitation against the bill terming it "draconian"
The apprehensions of the medical representatives over the bill are baseless, claims state government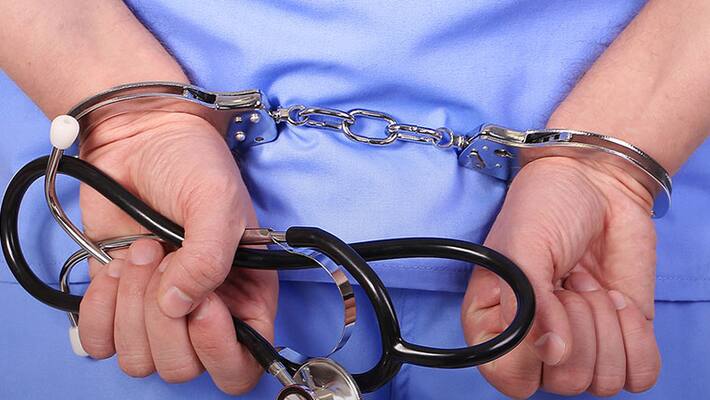 Following the recent protest by doctors opposing the Karnataka Private Medical Establishments Act (KPME) amendment bill, the State government has made a few changes to the bill. While the State government has not brought any fresh provision on the most contentious part of the bill - imprisonment of doctors - it proposes for the enhanced monetary penalisation and penalties, based on the conviction by a judicial magistrate, reports The Times of India.
The bill reviewed by the joint select committee was published on Tuesday. It is reported that the bill now includes restrictions on new private clinical laboratories that are situated in the vicinity of government hospitals.
Also read: Why State government is right in regulating private hospitals
It may be recalled here that the doctors had called for a total shutdown on November 3 opposing the State government's bill. The bill which has been modelled on the West Bengal Clinical Establishments (Registration, Regulation and Transparency) Act 2017, proposes to prescribe fixed prices for treatment and also recommends imprisonment of doctors who charge excess fees. Calling it a "draconian", the doctors led by the Indian Medical Association had protested.
Some of the new changes include, in the absence of any decision by the registration authority - within 90 days of from the receipt of the application - it will be deemed grant of registration and restrict cognizance of offences by courts, however, except on written complaints by the registration authority, reports The Times of India.
Besides, the bill also proposes for an expert committee that will include representatives from private, corporate hospitals, government hospitals and those practising independently will discuss and make recommendations on fixing rates for treatments, procedures and also hospital charge.
Also read: Is fear of losing out on revenue making private doctors protest the Medical Bill?
Based on these recommendations, the government will publish the draft rates that will be published only after it is finalised by all stakeholders.
While the refined bill does not change the provision for imprisonment, it has only enhanced monetary penalisation and penalties and punishments only based on a conviction by a judicial magistrate. The fine prescribed for violation range from Rs 25,000 to Rs five lakh.
Last Updated Mar 31, 2018, 6:40 PM IST