Despite going online, shortage of textbooks cause for concern
There is an acute shortage of textbooks to the extent of 50 per cent.
Rural school teachers without internet cannot even download the textbooks and start teaching.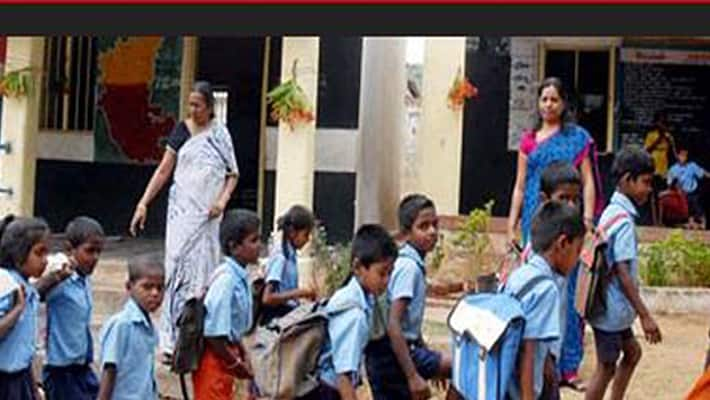 The Karnataka Text Book Society introduced uploading of textbooks to reduce the burden of school bags on students.  However, it has not entirely reduced the burden on both teachers as well as students, as they still wait for the traditional hard copies. The text books supply is delayed. Take for instance the case of Dakshina Kannada district, where it is a week since the schools are reopened but not even 50 per cent of the textbooks are supplied.
The teachers have to complete the syllabus time bound and non-availability of textbooks is a major hurdle in this regard. Some schools have downloaded the textbooks from online and commenced teaching. Added to this, all textbooks are revised for the current year and the teachers cannot teach from the old text books.
In Bantwal taluk alone there is a demand for 2,78,294 books from government and affiliated schools. Till Monday only 1,40,730 books were supplied, which amounts to about 51 per cent of the demand. The private schools have submitted a demand for 1,48,233 books, of which only 75,592 books are supplied.
Teaching for the tenth standard classes are already started from May 15, in several government and private schools, to avoid backlog later.  However, the Kannada text book is not yet supplied. The teachers are downloading from the net and have started teaching.  But some rural schools that lack internet facility are finding it difficult even to download.
Previously, the textbooks would be printed before the commencement of school and reach the taluk centres and within a week students were procuring them. This time, the problem is due to the delay in printing. The company that has been given the work order for printing of textbooks has given it to a press in Tamil Nadu. Due to severe drought and non availability of water, most of the printing presses were closed down. That caused the delay in printing, said an official from the education department.
Distribution woes
Sujata R Shetty, supervisor in charge of distribution of textbooks in Bantval, said all books that are dumped at the Kalladka Model School and then sent to respective schools.  The books arrive in different lorries, at different times supplying small numbers. This causes the teachers to make several visits to collect small number of books.
Lokesh, the Field Education Officer, Bantwal has said that by the end of this month all textbooks would be supplied.  
Last Updated Mar 31, 2018, 6:41 PM IST