Bengaluru hospitals register record number of dengue, chikungunya and H1N1 cases
Three children die of suspected dengue at Vani Vilas Hospital in Bengaluru
Complaints of Dengue, Chikungunya, Malaria, H1N1 pouring at hospitals
BBMP intensifies public awareness drive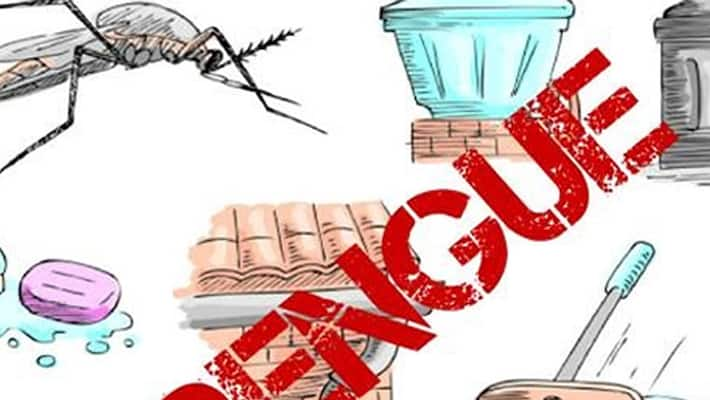 Record complaints of Dengue, Chikungunya, Malaria and H1N1 have been registered at City hospitals in the past one month. Especially children are found susceptible to viruses and heavy rush is registered at Indira Gandhi Children's Hospital, Vani Vilas Hospital, Victoria and Bowring Hospitals, KC General Hospital and other private hospitals, reports Kannada Prabha.
In Vani Vilas Hospital, three children died suspected of Dengue last month. Dr Sarala Sabapathi, chief of paediatric section has expressed concern about the increasing number of children getting admitted as inpatients since July. In Vani Vilas Hospital, during May, 37 children were admitted. In June the number went up to 125. Out of 50 blood samples sent for testing at the State laboratory, 47 tested positive to Dengue. Out of them three children died, not responding to treatment.  In July, already 39 children are admitted for suspected dengue. Most of the patients have reported to the hospital after the situation turned serious, said Sarala Sabapathi.
In Victoria Hospital, every week there are 45 to 50 admissions. Bowring Hospital recorded admissions of 60 to 70 patients and of them seven to eight cases are confirmed as dengue. In the last one month, the number of patients tested positive for H1N1 was 14.  In total, in the past one week, the number of patients admitted into six hospitals went up to 650 to 700.  Around 70 patients are admitted with acute complaints.
Arrangements have been made at Rajiv Gandhi Cardiology Hospital and Contagious Diseases Hospital Indiranagar to provide treatment for H1N1. As a precautionary measure, Tamiflu tablets have been distributed to all primary health centres, government hospitals for H1N1. Medicines for dengue and chikungunya are supplied to all primary health centres and government hospitals, to keep in stock. Immediately, after discovering symptoms, people can go to these centres and get treated for free. All tests are conducted free of charge at all government laboratories, said health officials.
Meanwhile, the BBMP has intensified its public awareness campaign to educate the public. Dr Sarala Sabapathi, chief paediatrician, Vani Vilas Hospital, has cautioned the public to report to a hospital in case of any symptom of high fever, face and limbs swelling, immediately. Health Officer at Van Vilas Hospital Dr Geetha Shivamurthy said care should be taken to avoid mosquito bite and to not come in contact with anyone suffering from these diseases. Personal hygiene is very essential. Use of handkerchiefs while sneezing or coughing is important. Use face a mask when going to any crowded area. Eating nutritious food and getting good sleep is also very important. Especially pregnant women, senior citizens and children should be careful.
Chief Health Officer, BBMP, Dr M N Lokesh said a web-based system has been created to track all dengue related figures and a total of 12,000 cases have been registered.  To control the mosquito menace, Gambusia fish or mosquitofish are being put into tanks and water bodies. Public awareness campaigns are in full swing, he said.
Last Updated Mar 31, 2018, 7:05 PM IST