CM's convoy involve in series of accident in Chikkaballapur
Chief Minister Siddaramaiah was in Chikkaballapur to inaugurate various works
MLA Dr Sudhakar's car reportedly hit an ambulance that led to series of accidents
However, none have been injured in the mishap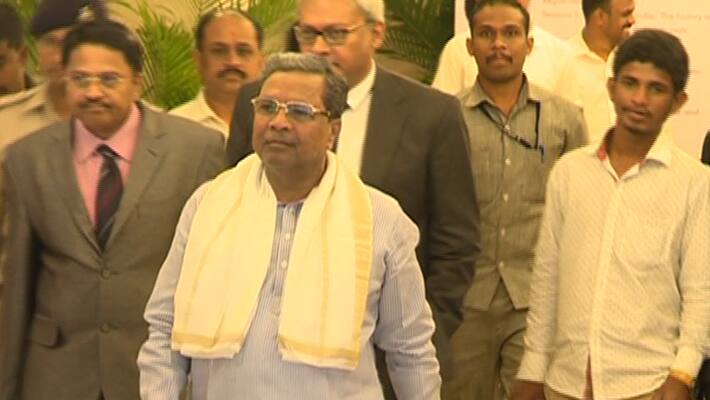 Chief Minister Siddaramaiah's convoy involved in a series of an accident after Chikkaballapur MLA Dr Sudhakar's car hit an ambulance at Sabbenahalli in Chikkaballapur district on Monday. Reports said that no one was injured in the mishap.
According to Suvarna News, the incident occurred while CM Siddaramaiah was returning to Bengaluru after inaugurating a temple renovation works at Manchanabele near Chikkaballapur.
Reports said that CM Siddaramaih was supposed to leave in a chopper. However, he was advised to go by road as weather conditions were not suitable.
While the CM's convoy was on its way to Bengaluru, legislator Sudhakar's car hit an ambulance that was coming from the opposite direction. Sudhakar was travelling with the CM hence, there was none in his car.
Both ambulance and the legislator's vehicle has been mangled. It is not yet known whether there was any patient in the ambulance.
Last Updated Mar 31, 2018, 6:58 PM IST