After spending Rs 175 cr, has Siddaramaiah government given a silent burial to Caste census findings?
Chief Minister Siddaramaiah conducted caste census despite protest by the Opposition parties
The last census conducted in the State was in 1931
The Congress government had claimed that to determine the number of castes, reservation status the survey was necessary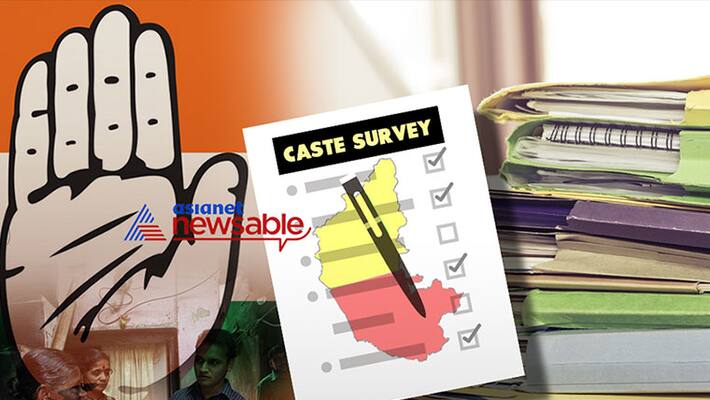 Even after two years since the Caste census was completed, the Siddaramaiah government is still dragging its feet to table the report. It is believed that the findings of the census may not be favourable for the ruling party, hence, the Siddaramaiah government is extending deadlines after deadlines.
The controversial survey was conducted at a whopping cost of Rs 175 crore. Yet the report may not see its light of the day as the ruling Congress party is apprehensive of its impact, reports Vijay Karnataka.
In fact, the State government claimed that to determine the number of castes, composition, reservation status and their social, political and economic standing, the caste census was necessary. The mammoth census that was being conducted after 1931 took 45 days covering 13.5 million households.
There were speculations over the findings of the report indicating that it could disturb the caste equations in the state.
However, a leaked findings that appeared in the media last year had cornered the State government. The purported report had put the Lingayat population at 10 per from around 17-18 per cent and Vokkaliga community from 14 per cent to around 8 per cent. Besides, the report allegedly claimed that dalits were the biggest community in the State pegging their estimation to 24 per cent. But this did not go down well with the two dominant communities - Lingayat and Vokkaliga. In fact, Congress leaders from these two communities had warned of intense protests if the findings were true.
It is reported that the intelligence sources advised that the report may boomerang the Congress government. Following this, the Siddarmaiah government is plannig not to publish the report to save its face.
It is reported that the Karnataka Pradesh Congress Committee has warned Siddaramaiah from publishing the report as it may disturb the party's traditional vote bank.
As a result, the Congress government that had calculated to release the report ahead of the State elections, may not publish it.
Last Updated Mar 31, 2018, 6:53 PM IST