Cabinet expansion: Ramalinga Reddy's daughter declines parliamentary secretary post
As the Congress party failed to induct senior MLA Ramalinga Reddy into the cabinet, Ramalinga Reddy's daughter and Jayanagar MLA, Sowmya Reddy declined the parliamentary secretary post as a sign of protest. Sowmya said that Ramalinga Reddy has served the Congress for over 40 years and cannot be ignored like this.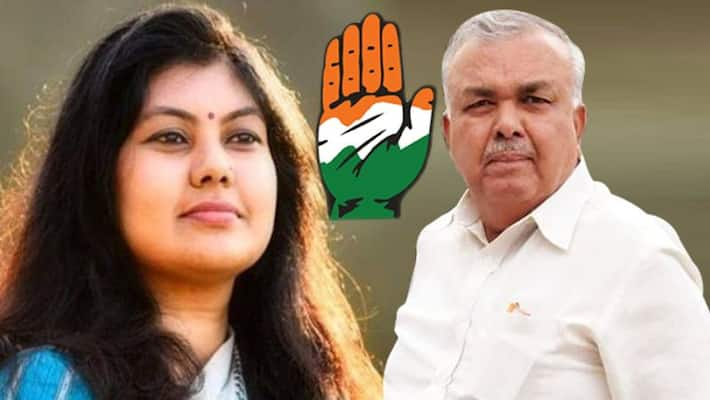 For being shunned in the much-awaited cabinet expansion, seven-time MLA Ramalinga Reddy's daughter Somwya Reddy also expressed dissent and has declined the post of parliamentary secretary as a symbol of protest.
Speaking to Newsable, Sowmya Reddy said, "As a mark of respect to my father Ramalinga Reddy who is a seven-time MLA and was instrumental in the Congress gaining power in Bengaluru City Corporation, I declined the post of parliamentary secretary. My father deserves to be in the cabinet. This development will also have an impact in the Lok Sabha election as his followers and supporters will question the Congress' decision."
Sowmya further added that her father was very approachable and never wanted austerity around him and people of all sections liked him.  It is this quality of Ramalinga Reddy which Sowmya says could work for the party and the Congress neglecting him could prove to be a disaster during the Lok Sabha election.                          
The resentment from legislators is likely to hit the Congress hard in Karnataka, especially when the Lok Sabha polls are around the corner. 
Last Updated Dec 22, 2018, 4:53 PM IST