BJP releases manifesto, lays emphasis on farmers and cow protection
BJP manifesto promised allocation of ₹1.5 lakh crore for irrigation projects

Go Seva Ayog aimed at cow protection would also be revived, the party said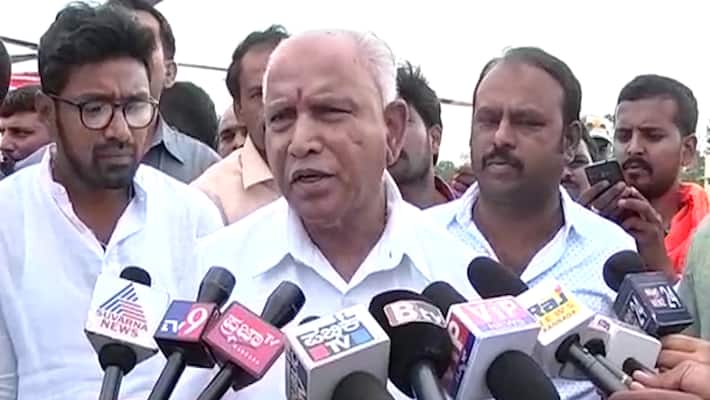 Reaching out to farmers, the BJP manifesto for the Karnataka Assembly polls on Friday promised allocation of ₹1.5 lakh crore for irrigation projects and waiver of farm loan up to ₹1 lakh borrowed from nationalised and cooperative banks. "Go Seva Ayog" aimed at cow protection would also be revived, the party said.
The manifesto, unveiled by BJP state unit president and the party's Chief Ministerial candidate, B.S. Yeddyurappa also said if voted to power, it would bring out a 'white paper' on the financial health of the State under the Congress rule.
A scheme to provide  Rs 25,000 and three grams of gold for brides coming under the BPL category during the marriage and opening of "Annapoorna Canteens" has also been promised.
BJP MP and state leader Shobha Karandlaje said the manifesto was a "vision document" which reflected people's aspirations and expectations. Over three lakh people as also experts had been consulted in preparing the manifesto, she said.
The manifesto was released after paying homage to party sitting MLA and its candidate for Jayanagar constituency B N Vijaykumar, who died of a massive heart attack at a hospital in Bengaluru on Friday.
Polls for the 224-member assembly will be held on May 12. Counting of votes will be taken up on May 15.
Last Updated May 4, 2018, 8:53 PM IST