Bengaluru to receive rains till April 10
The low pressure in Maharashtra has resulted in rainfall in various parts of Karnataka
The Karnataka State Natural Disaster Monitoring Centre has stated that rainfall will continue until April 10
Rains expected to lash the coastal side of Karnataka (Mangaluru, Udupi) with thunder and lightning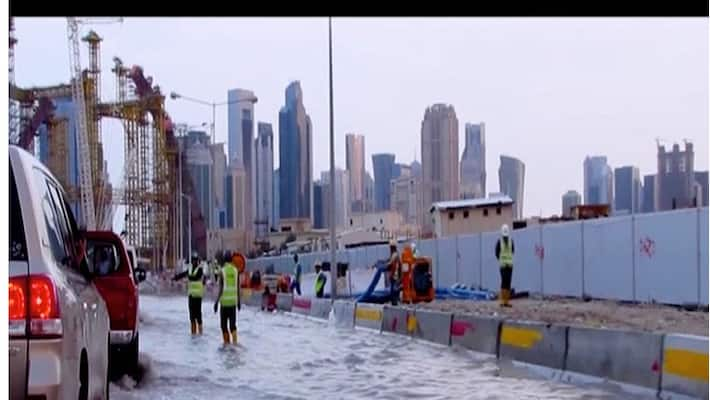 The low pressure in Maharashtra has resulted in rainfall in various parts of Karnataka. The Karnataka State Natural Disaster Monitoring Centre has stated that rainfall will continue till April 10.
Rain is expected to lash the coastal side of Karnataka (Mangaluru, Udupi) with thunder and lightning in the next 24 hours. Meanwhile, Chikkaballapur received 7.5 cm rainfall on Monday.
Chikkanayakanahalli received 4 cm rainfall, Subramanya received 3 cm rainfall whereas Sullia, Madapur, Srirangapatna recorded 2cm rainfall and Somavarapet, Belur, Mulbagal, Gauribidanur, Tiptur and Sira 1cm.
What is Low-pressure area or depression?
A low-pressure area, which is also known as depression, refers to a region where the atmospheric pressure is lower than that of surrounding locations. Thermal lows form due to localized heating caused by sunshine over the land masses. The warm air is less dense than their surroundings, resulting in rising of the warm air. This lowers atmospheric pressure in that particular portion of the Earth's surface. When there are thermal lows in large scale, they help drive monsoon circulations resulting in rainfall. 
Last Updated Apr 7, 2018, 7:24 PM IST