Bengaluru Police arrest thief who stole 10 bikes
The Bengaluru Police arrested a thief who targeted scooters which were parked outside their homes. The Malleshwaram police based on the clues from CCTV footage picked up Bannur resident Suresh. Upon interrogation he confessed to stealing 10 bikes worth Rs 3.56 lakh. The police have appealed to the residents to at least chain their vehicles in case they don't have space at home.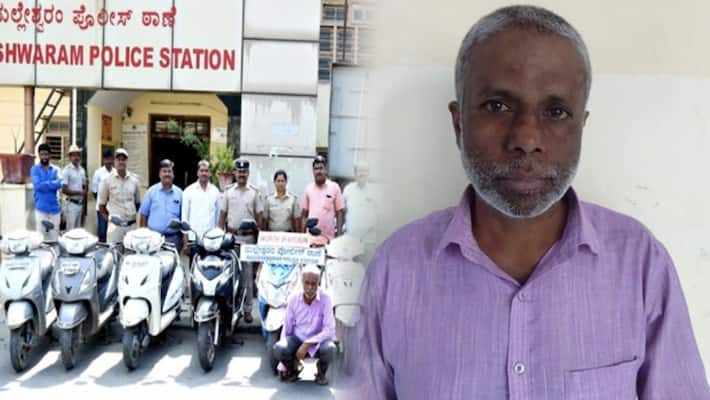 Bengaluru: The Malleshwaram Police have arrested 45-year-old Suresh from Bannur village in Mysuru following a bike theft in Bengaluru limits. According to the police, Suresh's movements were captured by CCTVs in nearby areas and they managed to trace him. Upon questioning he confessed to the crime.
"On December 7, Mahesh, a resident of Malleshwaram walked into the station with the complaint that his bike was stolen near SBI Bank on Sampige Road in the morning. According to the complainant, he had come to the bank for personal work and he returned a few hours later only to find his bike missing," said a senior police officer from Malleshwaram Police station.
The police further stated that the Suresh would use the stolen vehicle until the fuel ran out before abandoning it. He has no previous criminal record.
Based on the complaint and details from CCTV, the police traced him to his native Bannur. Upon questioning, it was found that he has stolen 10 bikes in the last few months and was looking to sell it to potential buyers.
Following this incident, the police have appealed to the residents to lock their vehicles using a chain to ensure the safety of their vehicles that are parked on the roadside.
Last Updated Dec 17, 2018, 4:57 PM IST