Bengaluru boy fights open heart surgery to score 95% in Class 12 board exams
A DPS Bengaluru (East) student beats odds to score 95% in class 12 board exams.
He had to miss 2 months of school for recovering from the open-heart surgery.
He had a hole in his heart, which had gone undetected since birth.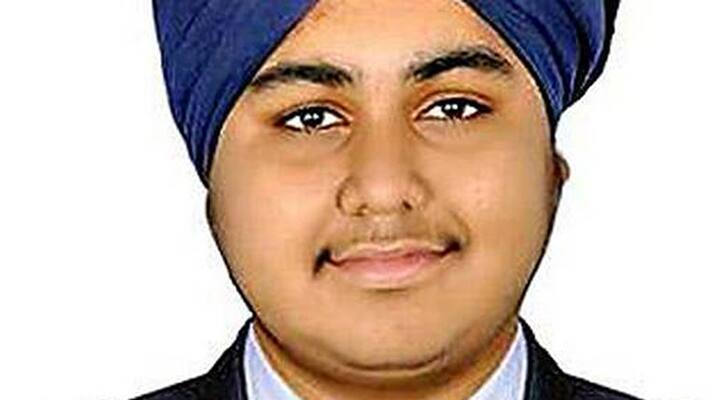 Parmeet Baweja would have been any other student appearing for the boards this year, but the courage and perseverance he had shown during the exam preparation makes him extraordinary . He knew it was crucial for him to attend all the classes to do well in his exams, but fate would have it differently. A student of Delhi Public School (Bengaluru East), he was diagnosed with a hole in the heart, which went undetected since his birth.
He had to miss two months of school after his open heart surgery, which depressed him deeply. But, he did not let that come in his way of success. He scored 95% in the class 12 board exams. Celebrating his victory, Parmeet said, "When I got back to school after missing classes for two months, I panicked. But I was prepared for working twice as hard to ace the race. Ultimately, with the help of my parents and the unending support of my teachers, I managed to score well." 
With initial help from home tuitions, his teachers and his mother jointly gave him the academic and the moral support that he needed at the last moment. Giving credit to his teachers for his success, he said that he was grateful to them for taking out time from their busy schedule to give him extra classes. His mother too, who is a businesswoman, played a vital role in bringing him back to health. "My mother helped me unconditionally to come to terms with my health - physically as well as mentally," said Parmeet.
He now plans to study for the CPT exams and aspires to become a Chartered Accountant one day. He wants to pursue an undergraduate course in commerce in a city college. His parents, however, were confident that their son will do well since he had scored a perfect ten cumulative Grade Point Achievement in Class 10. His father, Harpal Baweja, speaking to The Hindu, "My son was extremely brave and studied for almost 10 hours a day during the last four months."
Last Updated Mar 31, 2018, 6:59 PM IST