These toppers believed in themselves and their results are proof to it
CBSE results were announced on Sunday
Bengaluru girl Jasmine Jery is the second among all the Kendriya Vidyalaya Sanghtan scorers, nationwide
This time too, girls have outshone the boys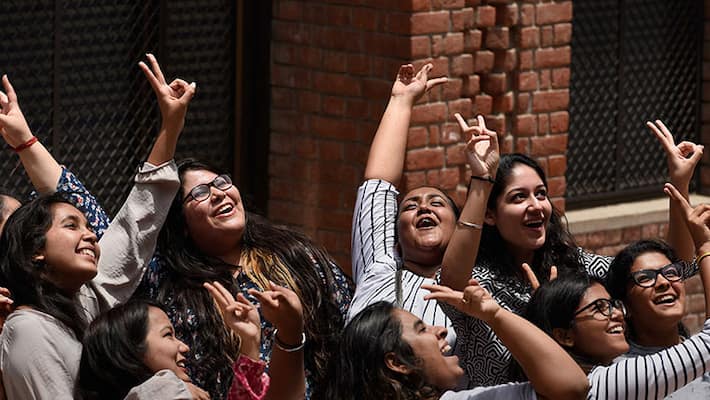 Last year, when Shreya Shankar decided to switch from Science to Humanities in class XI, her reason was she liked Humanities more. But, today she feels the decision was worth it. For this girl from Sri Kumaran Children's Home has secured 97.8 per cent in her class 12 exams. What more her centum score in Economics is nothing short of icing on the cake.
She has secured 99 in Psychology, 98 in History, 97 in English and 95 in Mathematics. In fact, she did not sacrifice her hobbies. She pursued Bharatanatyam and also classical music. They helped her focus more, reports The New Indian Express. "It is necessary to study beyond books in Humanities and gain deep knowledge of the subjects," Shreya said, reports Deccan Herald.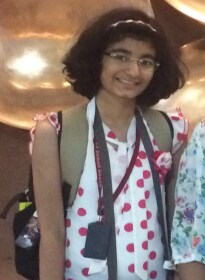 Jasmine Jery
Being passionate about science was only organic for Jasmine Jery, daughter of scientists. While her mother Sheena Jose works at ISRO, her father is in DRDO. A student of Kendriya Vidyalaya, DRDO, Jasmine - with an impressive 98.4 per cent - is second among the Kendriya Vidyalaya Sanghtan's students, nationwide. She wants to study electrical and electronics engineering and is awaiting results of JEE Mains.
Studying Commerce is no less inferior to Science, believed Aishwarya Ramasami. Her brilliant score 97.6 per cent - 100 in Mass Media and 98 in English - should inspire many students who looked down upon subjects other than Science. She never skipped her time to practice with the sample question papers of previous years or even writing regular tests conducted at her school, Delhi Public School, South.
This year, Karnataka which comes under the Chennai region has fared marginally well with 92.64 pass percentage. For, last year, the pass percentage stood at 92.63. Meanwhile, the Jawahar Navodaya Vidyala schools in the region too have fared well from other Kendriya Vidyalayas. Also, of the total 10.2 lakh students appeared for the exam, 8.37 lakh students have passed with girls outshining the boys with 87.5 per cent, reports The Hindu.
Last Updated Mar 31, 2018, 6:50 PM IST