Basheer, allegedly attacked by Bajarang Dal activists, dies in Mangaluru hospital [VIDEO]
Basheer was attacked by four men, soon after the news of Deepak Rao's death spread, in Mangaluru, Karnataka
He was immediately rushed to AJ Hospital, but according to latest reports, Basheer succumbed to injuries
The attack on Basheer was captured on CCTV cameras. Watch the footage here
Four persons have been arrested in this regard and reports claim that they belong to Bajarang Dal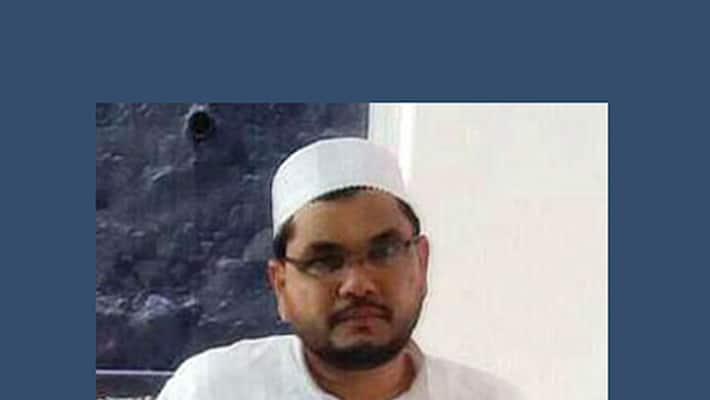 Basheer was attacked by four men, soon after the news of Deepak Rao's death spread, in Mangaluru. He was immediately rushed to AJ Hospital, but according to latest reports, Basheer succumbed to injuries.
Basheer was closing his food stall on January 3, when four men attacked him with lethal weapons. But after fighting for life for four days, Basheer breathed his last. The reports say that those who attacked Basheer were allegedly from Bajarang Dal. Motive for the death is not known yet.
But speculations are rife that Basheer was attacked in revenge for the killing of Deepak Rao, who was allegedly murdered on January 3 in Mangaluru. 
Basheer's younger brother was seen requesting everyone not to go the 'revenge' way. "Be it Hindu, a Christian or any community, let everyone live with harmony and not resort to violence. All I ask is that you pray for the family of Basheer and for him to reach heaven."
ALSO READ: Deepak Rao death results in another attempt to murder: Mangalore a hub of murder-crimes?

The state government has announced RS 10 lakh compensation for Basheer's family. It had announced the same amount of compensation to Deepak's family too.
The attack on Basheer was captured on CCTV cameras. Here is the footage.
Bajarang Dal Connection:
PK Alias Shreeju, 25, Kishan, 21, Dhanush Poojary, 22, and Sandesh Kotian, 22 were arrested by the police in connection to the Basheer murder case. The report in Prajavani states that the accused have allegedly confessed that they were initially with the Sriram Sene, but the Sene did not support them in the issue of attack on a student. So they are believed to have joined Bajarang Dal recently.
Among them, Kishan and Shanush are brothers and they were also accused of allegedly stabbing a student as as an act of revenge for Sharat Madival's death recently in Mangaluru.
The report also states that all the four gathered near a fair in Kankanadi, and on hearing the news of Deepak's death, picked up lethal weapons from Kishan and Dhanush's house and set out to attack some Muslim seeking revenge for Deepak's death.
However, speaking to the media from the hospital, Mohiuddin Bava, Congress MLA, said, "There will be no procession of Basheer's body as we do not want to give any chance for violence. His final rites will be performed at a Masjid at Koolur in Mangaluru."
The body will be taken to Basheer's house and the police and MLA Bava have requested people not to go to Basheer's house, but to pay their final respects at Koolur Hospital.
Meanwhile, Chief Minister Siddaramaiah will visit Mangaluru, and the entire city is under scanner with heavy deployment of police personnel.
Minister UT Khader also visited the hospital.   
Last Updated Mar 31, 2018, 6:36 PM IST