7 more die as doctors continue to protest in some places
Several private doctors continued to strike unaware of withdrawal of the strike resulting in more loss of lives
Though major hospitals called off the strike in some places, private doctors continued the strike and refused to treat patients who came in critical conditions
A three-month-old baby and two adults died after they were deprived of treatment at private hospitals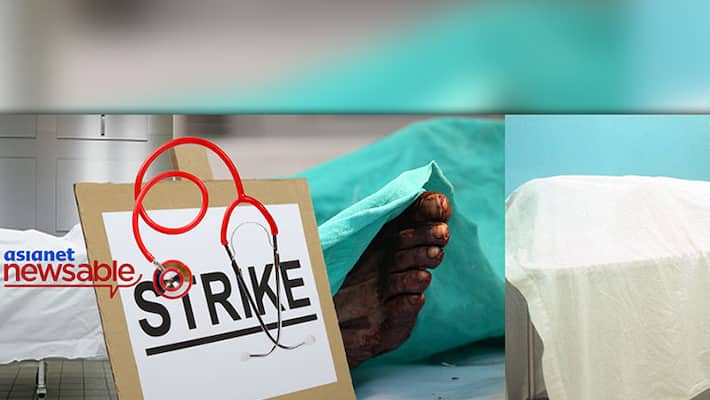 After five days of strike, the deadlock over the KPMEA was resolved after a meeting between the doctors and government. But strangely, some of the doctors who were reportedly not aware of the development continued to strike and resulting in more loss of lives, reports Kannada Prabha.
Though major hospitals called off the strike, private doctors continued the strike and refused to treat patients who came in critical conditions in some districts, resulting in 7 deaths that included a three-month-old baby and two adults. Besides, in Yadagir four patients died on the way to government hospital from private hospitals.
In Gajendragad, Gadag, a newly married man died as he could not be provided treatment on time. Ravi Veerappa Bhajantri was suffering from dengue since three days. He was taken to several private hospitals and nobody admitted him. Finally, they were advised to take him to Gadag district hospital. He died on the way to the hospital. He was married last Sunday.
A 20-year-old girl in Puttur died as she was not provided timely treatment. Pooja, a B Com student was suffering from kidney complications. She was taken to a private hospital. Since there were no doctors dialysis could not be carried out. She died on Friday. In Kolar a 3-month-old baby died when it was not attended to.
Last Updated Mar 31, 2018, 6:54 PM IST