African national's death: 'It was an attack and not accident'
African community member witnessed the incident; it was murder, not accident, say community leaders
Community members are likely to take up the case with Central Ministry of External Affairs
Bengaluru police say they are ready to order for a probe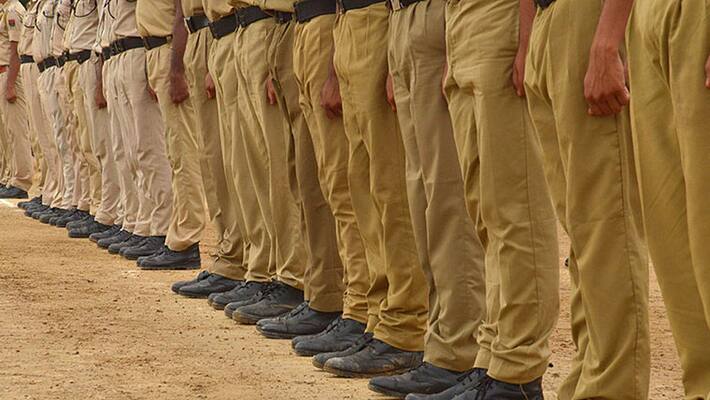 City Crime Branch (CCB) police had earlier maintained that 24-year-old African youth, Ifeyani Madu died as he tried to escape the police arrest near Kothnur on Sunday night. The police have claimed that victim Ifeanyi Madu was a drug peddler.
"We are also waiting for communication from the Ambassador to take further action," said Bosco Kaweesi, Legal Adviser, All African Students Association in Bengaluru.
One of the members of the community said, the CCB sleuths usually do not operate in their uniforms and take the help of localites in special operations. In this incident, several locals wielding sticks and canes were seen who chased the victims Madu and his friend who on the bike. The victims had to stop the bike when these localites surrounded them.
"Police rope in the locals as a backup plan when they conduct raids or operations like these. Madu ended up becoming a victim of the attack by the localites, and he did not die in any road accident as claimed by the police," said a member of the African community.
"The version of the incident given by the police is not believable as one of the members of the African community had witnessed the incident where Madu was assaulted by the mob," said Igwe Elvis Ohachosim, Nigerian Community President in Bengaluru.
Meanwhile, Police Commissioner Praveen Sood has said that "Since it is a case of unnatural death, if the community presses for a probe, the police will definitely order an inquiry."
Adding to what Sood said, another police officer said, "The police is looking out for details from his passport and visa documents. In this regard, the police have sought help from the Foreigner Regional Registration Office (FRRO). Police is also on the lookout for the driver who managed to flee from the spot," said an officer.
Last Updated Mar 31, 2018, 6:36 PM IST