BBMP sets new deadline, Oct 31 to repair roads
94,000 sq mt roads have been identified as as bad reaches in the City
The BBMP Commissioner has assured that within one month it will be repaired
The total number of potholes filled up stands at 23,000 and remaining 2,625 would be filled by Oct 24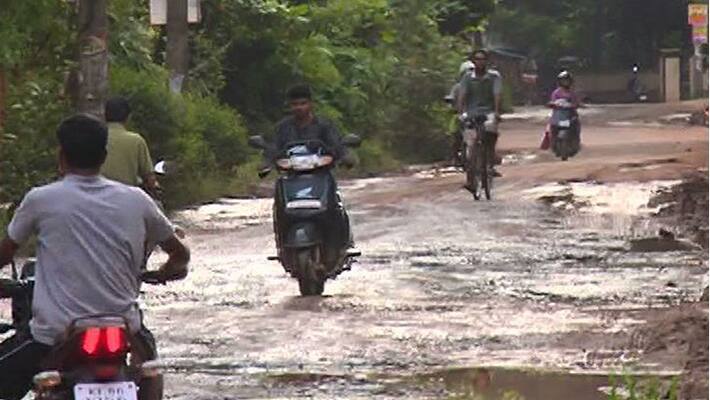 Not just the potholes, even rains have rendered 94,000 sqmt roads absolutely unmotorable in Bengaluru. Following complaints by the public, BBMP Commissioner Manjunath Prasad has promised to asphalt the stretches at the earliest, reports Kannada Prabha.
It may be recalled here that Chief Minister Siddaramaiah had held a meeting - after the City witnessed series of accidents due to potholes - recently and had set a deadline of 15 days to fill up the potholes. Accordingly by Oct 24, the City roads should have been free of potholes. The BBMP has claimed that it has completed 88 per cent of the target. During the meeting, as many as 24,661 potholes were identified of which over 12,500 were filled up. At the second review meeting held on Oct 22, it was reported that in addition to the 12,000 potholes another 13,000 fresh potholes were identified totalling the number of potholes roughly up to 25,000. However, the total number of potholes filled up stands at 23,000 and remaining 2,625 need to be filled by Oct 24. The BBMP commissioner has instructed the officials to fill up the potholes and meet the deadline.
Apart from potholes, a major portion of roads have been completely washed out and become bad reaches. The BBMP has identified 4.96 lakh sqmt of bad reaches and by Oct 21 4.02 lakh sq mt was repaired. The remaining 94,000 sq mt needs to be re-laid, which amounts to 19 per cent. The BBMP officials expressed their inability to complete that within the stipulated time. Hence, a new deadline was fixed as Oct 31.  The BBMP commissioner has warned the officials that bad reaches are more dangerous for two-wheelers and they must be re-laid by the dead line.
Last Updated Mar 31, 2018, 7:06 PM IST