Cops arrest 7 for selling Ganja to students, seize 25 kg ganja
The City police has intensified their crack down on ganja and other drug sellers and seized 25 kg of ganja
MICO Layout police arrested 7 who were targeting techies and school and college students
Police seized 15 kg and 100 gm Ganja and 100 gm charas from the accused, who were originally from Kerala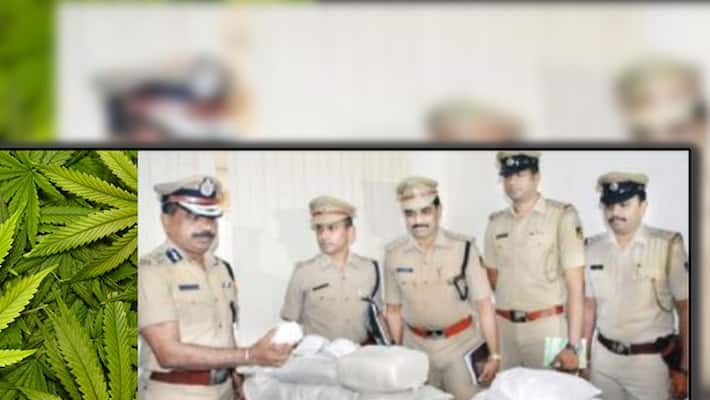 The City police has intensified their crack down on ganja and other drug sellers and arrested seven drug peddlers and seized 25 kg of Ganja, reports Kannada Prabha.
The Mico Layout police arrested seven who were targeting techies and students to sell the contraband. Acting on definite clues, the police arrested four near Madiwala tank and seized 7 kg and 250 gm Ganja from them. Rahul Kumar Yadav, Ramdeen Jadhav, Shyam Kumar Yadav, Danesh and Shubbu hail from Bihar and had come to the City in search of jobs. Lured by the money they resorted to selling ganja. Rahul would purchase ganja from one Dileep in Singasandra and sell it to students and techies who would visit beeda stalls in small pockets.
The Mico Layout police also arrested two more who had brought ganja from Andhra Pradesh and selling in the City. Mohammad Ashraf and Rajesh from Hennur are the arrested. Police seized 15 kg and 100 gm ganja and 100 gm charas from the accused. They are originally from Kerala and targeted students and techies from Kerala. 
Police Commissioner T Sunil Kumar said a helpline 1908 has been launched for public to reach out to the police to help nab drug peddlers. 
Last Updated Mar 31, 2018, 6:50 PM IST