Herd of wild elephants camping at sugarcane field in HD Kote
The elephants are camping at a 3-acre sugarcane field
It was a tough time for the forest officials to drive away the jumbos as 500 villagers gathered at the spot
Forest officials have promised to award compensation to farmers whose crops were destroyed by elephants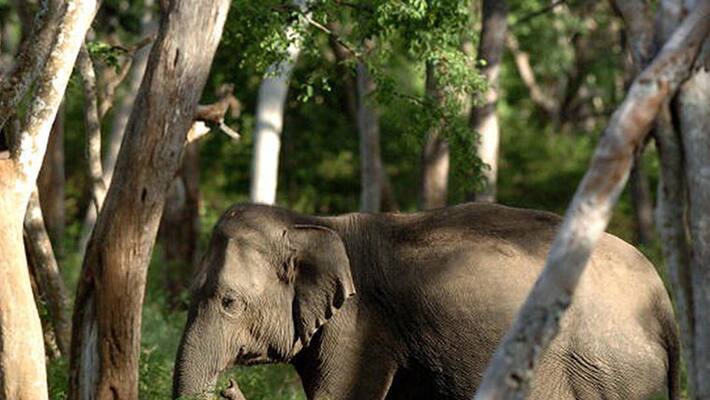 The villagers of Basapura in HD Kote are worried as at least a herd of wild elephants are camping at the sugarcane fields. The jumbos have been strayed from Bandipur forest, it is reported. Farmers Nagaraj, Soumya and Nagamma fear that the jumbos might destroy their crop as the forest officials arrived late to help them.
It is reported that the elephants arrived on Monday night. Around 500 villagers gathered to see them and the forest officer HM Shivakumar said with such a crowd it has become difficult to chase away the elephants into the forest. As the crowd gathered and started making noise, the elephants got scared and moved to the centre of the field. They may retreat tonight. However, four forest range officers along with 80 villagers are now bursting crackers to chase away the elephants.
Meanwhile, forest officer Shivakumar said the compensation for sugarcane crop destroyed by the elephants would be sanctioned within 15 days. Many villagers climbed on top of trees to watch the operation. One of them Maraiah fell down from the tree and sustained small injury, said the officials.
Last Updated Mar 31, 2018, 7:01 PM IST