4 arrested for extortion through honey trapping
The CCB police arrest 4 persons including a woman for extorting money from people through honey trapping
The accused woman would make call and invite the clients home and would get another girl to engage the client with sex and make a video
Later the gang would blackmail the client that they would upload the photo and video if they didn't pay up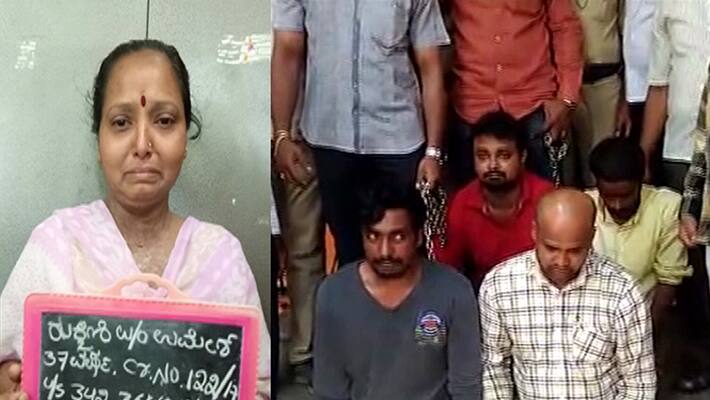 The CCB police have arrested four persons including a woman for extorting money from people by honey trapping, reports Kannada Prabha.
Latha (26), a resident of Begur, her paramour Praveen Kumar alias Ayya (24) of Pandavapura, Mandya, his friends Raghu (20) and Kiran (21) have been arrested and the police are on the look out for another accused Shantha. The police seized a mobile phone and Rs 2,000 from them.
Latha is married but separated from her husband and was living in Hoongasandra. She became friends with Praveen, an auto driver. They were living together since one year. The rest of the gang were doing some odd jobs. Latha would make call and invite the clients home. When they visited her house, she would get another girl to engage the client with sex and make a video. Later, the gang would threaten the client that they would upload the photo and video, if they failed to pay them up.
A friend of Latha had asked her help to find a room to be with her lover. Latha offered her house and allowed them to use the room in her house. She had also told her partner Praveen about it. When the couple were intimate, Praveen and his friends barged in took photographs and threatened them to pay up Rs 20,000 or they would upload the photos on the internet. The couple had only Rs 2,000 with them and a mobile. Praveen took all of that and sent them.
However, Praveen had called them again demanding money. The couple decided to lodge a complaint with CCB. Joint commissioner Crime Branch Satish, along with CCB police trapped the accused through the call records they had made and arrested them. The police found that the gang had done several such extortion cases earlier. Latha has confessed to the crime. The accused are in judicial custody now.
Last Updated Mar 31, 2018, 6:54 PM IST