1991 cases of Dengue in 6 months, 30 deaths reported
BBMP fails to control mosquito menace, 4 spraymen for 66 wards.
Fogging not done despite budget allocation.
1991 cases reported in 6 months, 30 succumb to Dengue.
Bengaluru East and South sectors have reported more Dengue mosquitoes.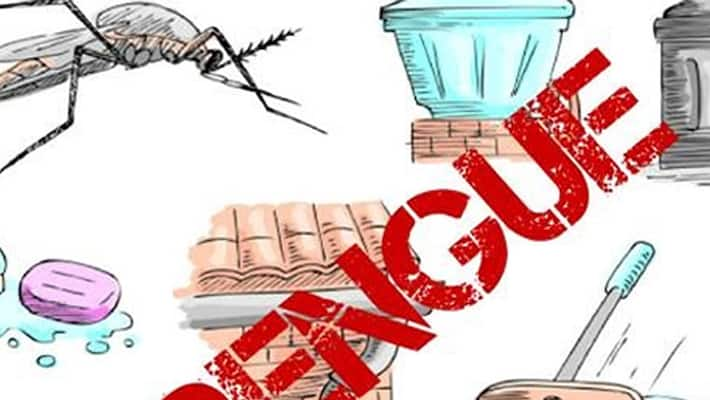 Dengue, Chikungunya and Malaria are on the rise in the City as BBMP has not been controlling the mosquito menace. According to information collected by the BBMP officials in 6 months from Jan to July 2017, a total of 1991 Dengue cases have been reported under the BBMP jurisdiction. According to reports from major hospitals in the City, over 30 have succumbed to Dengue in the past 6 months. Last month in Vani Vilas Hospital 4 children died due to Dengue.  Complaints have been made that despite these reports BBMP has failed to control mosquito menace, reported Kannada Prabha.
In the earlier 4 budgets as much as 27 crores were allocated for thermal fogging, larva destroying and chemical spraying to control mosquito menace in the City. In the last 3 budgets only Rs 5 crores are being spent for the works.  Despite budget allocation fogging is not being done effectively.  The officials have instructed spray men to fog only those areas where Dengue is reported.
The BBMP Chief Health Officer (Public Health) has said that only those areas where found necessary during larva inspection fogging will be undertaken. Entomologists will survey the localities and take up chemical spraying. In the total 132 wards 3 spraymen and in 66 wards in the Central area 4 spray men are appointed, he said, reported Kannada Prabha.
On query if only 7 spray men are enough to spray 800 square km area, he replied, mosquitos in tank, lake areas and marshland are not dangerous. Hence only those places that have reported Dengue need to be sprayed, he said. The BBMP has only 56 fogging machines. There are 28 constituencies under BBMP and each ha s2 fogging machines, which is insufficient to cover the entire City, said a member of the Health Section, reported Kannada Prabha.
The BBMP claims it has undertaken campaigns to go door to door creating awareness about Dengue and Chikungunya. Every ward has contact persons who are implementing campaign. Yet the mosquito menace has not been eradicated.
Bengaluru East and South sectors have reported more Dengue mosquitoes.  In East Sarvajnanagar, Pulikeshinagar slums have reported heavy mosquitos. In the last 6 months 779 cases in the East sector and 433 cases in south sector are reported.
Last Updated Mar 31, 2018, 6:34 PM IST