Stop Protesting For Cauvery, Save Kodagu from Resorts: Environmentalist Muttanna
Karnataka faces a looming drought crisis, with water being continuously released to Tamil Nadu per a Supreme Court directive. Environmentalist Kodagu Muttanna asserts that the real cause is deteriorating environmental conditions in Kodagu, with land conversion and tree removal exacerbating the problem, despite court orders against such activities. This situation threatens the Cauvery River's flow in the coming years.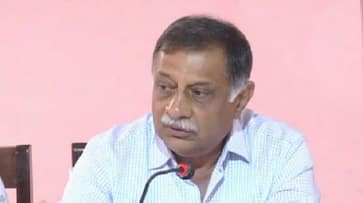 Karnataka is facing a looming drought crisis due to a continuous release of water to Tamil Nadu, following a Supreme Court directive. This has sparked passionate protests in areas like Mandya and Bengaluru. However, environmentalist Kodagu Muttanna claims these protests are merely for show.
Kodagu, a hilly district in Karnataka, is especially affected by the drought. The main reason behind this water shortage is the deteriorating environment in Kodagu. About 33% of the water flowing into the Krishnaraja Sagar (KRS) reservoir comes from Kodagu. This district has seen extensive hill excavation for building resorts and conversion of land for urban development.

Karnataka: Pro-Kannada outfits announce statewide bandh on September 29 despite Deputy CM's opposition
These activities have led to the cutting down of many trees, causing severe harm to the environment. As a result, Kodagu, which used to have six months of rainfall annually, is now facing a two-month dry period.

Cauvery dispute: CWRC orders Karnataka to release 3,000 cusecs of water daily to Tamil Nadu
The Karnataka High Court has issued strict orders against converting land on hills, sloping agricultural land, and coffee plantations in Kodagu. These orders make it clear that the Collector should not permit such land conversion. Nevertheless, land conversion in Kodagu continues, worsening the drought situation.
Muttanna argues that Kodagu's deteriorating environment is the main cause of the ongoing drought. While there's pressure on the state government to stop water releases, people from different districts are fighting for their right to Cauvery River's water. Tamil Nadu, in particular, is ready for legal battles to secure this vital resource. A scientific study by IISC Viznani Ramachandran warns that if land transformation continues in Kodagu, the Cauvery River's flow may significantly decrease in a few years.
Last Updated Sep 28, 2023, 2:54 PM IST