Power cut on Oct 14 in Bengaluru: Disappointment for fans awaiting Ind vs Pak match
On October 14th, BESCOM announced power disruptions in various parts of Bengaluru due to maintenance projects by power supply companies, coinciding with an India-Pakistan cricket match, causing concern among fans in affected areas.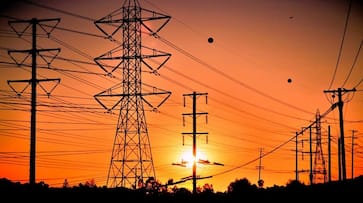 On October 14th, the Bengaluru Electricity Supply Company (BESCOM) issued a notification about potential power disruptions in various parts of the city. Unfortunately, this coincides with the highly anticipated India-Pakistan cricket match, worrying fans.
The power cuts result from maintenance projects undertaken by power supply companies, including BESCOM and Karnataka Power Transmission Corporation Limited (KPTCL). Consequently, there will be fluctuations in the electricity supply throughout the day.

ODI World Cup 2023: Rohit Sharma hints at Shubman Gill's return for India vs Pakistan clash
Several areas will be affected by these power cuts, including SJM Nagar, SMK Nagar, Babu Jagjeevan Nagar, Rajeev Gandhi layout, SP office, RTO office, Jyotinagar, Shakaranand layout, Sachin layout, Gangamma layout, Kallukote, Nagaji gudency, Presidency, Dairy circle, Food godown, Kuntegowdana halli, Yaladabagi, Haavinahaalu.

Kaataveerananhalli, Navaneboranahalli, Ajjayyanapalya, LH Palya, Borasandra, Tippanahalli, Byadarahalli, Dasarahalli, Venkatapura, Saluparahalli, Doddarasahalli, Doddarasa agrahara, Tilashettihalli, Yattappanahalli, Kaalajjiroppa, Seebayyanapalya, Basarihalli, Hunjanal Vijayanagar, and many more. The timing couldn't be worse for cricket enthusiasts, as the India-Pakistan match promises high-voltage excitement, and the potential for power interruptions may disappoint eager fans.
Last Updated Oct 14, 2023, 11:13 AM IST