Karnataka govt extends deadline for installation of HSRP number plates for vehicles until February 17, 2024
The Karnataka government extended the deadline for High-Security Registration Plate (HSRP) installation to February 17, 2024, from November 17, 2023. Over 2 crore vehicles registered before April 1, 2019, are mandated to comply, but only 2.6 lakh have done so. HSRP is crucial for vehicle safety, impacting ownership changes, insurance updates, etc. Non-compliance can hinder essential vehicle processes, aligning with Motor Vehicle Act sections and court directives.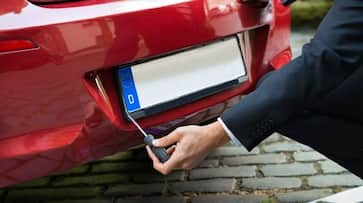 Vehicle owners in Karnataka have been granted an extension by the state government for installing High-Security Registration Plates (HSRP) on their vehicles. The earlier deadline set for November 17, 2023, has now been extended to February 17, 2024. This extension comes after Minister Ramalinga Reddy provided information about the three-month grace period, urging vehicle owners to adhere to the new timeline.
The directive issued by the state government pertains to vehicles registered before April 1, 2019, requiring them to have HSRP plates within 90 days. However, out of the 2 crore vehicles registered before the mentioned date, only 2.6 lakh have complied with the HSRP installation, leaving a substantial number of vehicles yet to adopt this mandate.

Karnataka: HSRP number plates compulsory even for old vehicles, fine if failed
HSRP is deemed mandatory by the Karnataka government, highlighting its importance for vehicle safety and security. Failure to implement HSRP may impede various essential vehicle processes, including changes in ownership, address updates, acquiring duplicate RCs, insurance updates, and capacity approvals.

Bengaluru: Rental rates soar in Whitefield, tops list for 2023; check details
The implementation of HSRP serves as a pivotal measure in vehicle identification and control of unauthorized vehicles on the roads, with all vehicles mandated to be fitted with these high-security number plates under Sections 50 and 51 of the Motor Vehicle Act 1989. The directive aligns with orders issued by the Supreme Court and the Central Government back in 2018, emphasizing the significance of HSRP installation for overall road safety.
Vehicle owners seeking to comply with this mandate can apply for a number plate change through authorized showrooms or dealers. The cost for installing HSRP on four-wheelers ranges between Rs. 400 to Rs. 500. For vehicles manufactured after January 1, 2019, it is the responsibility of manufacturers to ensure the installation of high-security number plates.
Last Updated Nov 15, 2023, 9:47 AM IST