Bengaluru: Rental rates soar in Whitefield, tops list for 2023; check details
Bengaluru's rental rates, notably in Whitefield and Sarjapur Road, surged by 30% and 27% for 2 BHK houses in nine months. Other Indian cities like Hyderabad, Pune, Delhi, Mumbai, and Kolkata also saw significant rent increases in various areas, marking a shift in housing demand post-pandemic challenges.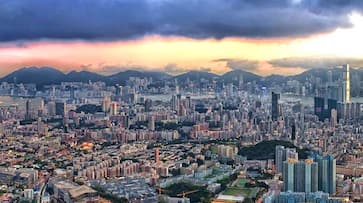 The rate of rental houses in Bengaluru, notably in the vibrant IT hub, has surged dramatically in the first nine months of the current year. According to the report from Anarac Property Consultants released last Thursday, the increase in rental rates is striking.
The report highlights a whopping 31 per cent surge in rental rates for houses in the initial nine months of this year. Specifically, the surge in rates for a 1000 sq ft 2 BHK house in the Whitefield area of Bangalore experienced a notable hike. The rent climbed from Rs. 24,600 per month at the end of 2022 to a significant Rs. 28,500 per month by September 2023, marking a substantial 30 per cent increase.

Namma metro launches 5% discount on Mobile QR group tickets for seamless group travel; read this
On the other hand, the rental rates for Sarjapur Road during the same period showed a more modest increase of 27 per cent. By the end of 2022, the average rent for a 1000 sq ft 2 BHK house in this area was Rs. 24,000, which surged to Rs. 30,500 by September 2023.
This surge in rental rates isn't just confined to Bengaluru. Other metropolitan cities like Hyderabad, Pune, Delhi, and Mumbai have also witnessed a similar trend in soaring residential rents. In Hyderabad, the average rent surged from ₹24,600 per month at the end of 2022 to ₹28,500 per month by September 2023, marking a growth of 16 per cent. Gachibowli in Hyderabad experienced a significant increase of 24% in rental rates.

Pune's Hinjewadi Micro Market observed a notable 17% growth in rental rates during the last nine months. Similarly, in Delhi-NCR, areas like Sohna Road in Gurugram, Sector-150 in Noida, and Dwarka in Delhi experienced an increase in rental rates by 11%, 13%, and 14% respectively between January and September.

Bengaluru traffic jam holds Ferraris hostage: Thousands of HP powerless (WATCH)
Mumbai's Chembur and Mulund witnessed growths of 14% and 9% in rental rates between January and September 2023. Kolkata's EM Bypass and Rajarhat were the top two markets seeing a surge in rental rates, at 14% and 9% respectively.
Anarac's report emphasizes a substantial shift in the housing market, with rental demand rising after the challenges posed by the COVID-19 pandemic in 2022. Anuj Puri, Chairman of Anarac Group, noted, "Residential rents in the top 7 cities have seen an increase of 30% in the first nine months of 2023."
Last Updated Nov 11, 2023, 3:30 PM IST