Karnataka govt empowers Sub-Divisional Officers with birth-death registration authority; check details
Cabinet empowers sub-divisional officers to rectify birth and death record errors, reducing late registration fees. Funds allocated for child weighing machines, school labs, and new buses. Chief Minister to appoint a new Chief Secretary from a list of senior officials before the current term ends.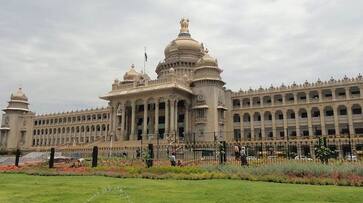 In a recent cabinet meeting, it was decided that the sub-divisional officers will be empowered to fix mistakes in birth and death records, aiming to make the process smoother and avoid people having to go to court for corrections.
Until now, only certain magistrates had the power to handle delays or changes in birth and death registrations. The Cabinet approved new rules allowing Deputy Divisional Officers to handle these tasks.

Karnataka government mulls construction of new ports at Karwar and Mangaluru
Minister HK Patil explained the significance of this change, emphasizing that sub-divisional officers can now address delays in these registrations.
The amendment also alters the fees for late registrations: for those happening after 21 days but within 30 days, the fee is now Rs. 100, reduced from Rs. 2. For registrations after 30 days, it's Rs. 200 instead of Rs. 10. After a year, the fee is Rs. 500 instead of the previous amount.
The Cabinet also set aside 28.60 crores to buy equipment to weigh children under the Poshan Abhiyan. This includes 35,750 machines at Rs. 8,000 each, measuring child nutrition. Additionally, 20 crores were assigned to 73 KPCS schools and 50 Adarsh Vidyalayas for an innovative lab setup.

Karnataka: Farmers offering land for Ankola airport to receive alternative land says Minister Mankal Vaidya
Other decisions included buying 24 new buses for the North-West Karnataka Road Transport Corporation and 100 buses for the Hubli-Dharwad City Transport Service.
With the current Chief Secretary's term ending on November 30, the Cabinet discussed appointing a new Chief Secretary and has granted this authority to the Chief Minister. Several names, including Rajneesh Goel, Ajay Seth, V. Manjula, Rakesh Singh, and Gaurav Gupta, are being considered based on seniority, with the final decision resting with the Chief Minister.
Last Updated Nov 10, 2023, 11:30 AM IST