Karnataka government denies bankruptcy claims amid guarantee rollout
Karnataka Chief Minister Siddaramaiah has rejected concerns about the state government's financial stability amidst the implementation of ambitious guarantee schemes. Responding to accusations from the Bharatiya Janata Party, Siddaramaiah assured that the state government is not facing bankruptcy due to the guarantee initiatives.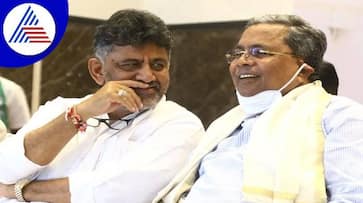 Speaking at a function commemorating the Congress government's 100 days in power, in Chamundi hills, Mysuru, Siddaramaiah stated, "We remain committed to the guarantee schemes we have promised. Implementing these initiatives has not posed a challenge for us, as we are systematically executing all projects." 
Karnataka: Former CM Basavaraj Bommai slams Congress for failures, breaking promises in governance
He highlighted that the Gruha Lakshmi initiative alone is at an annual cost of Rs 32,000 crore, marking a significant investment in the country's history.
Taking a direct jab at the BJP, Siddaramaiah criticized the party for its lack of moral standing. He pointed out that during their four-year tenure, the BJP was involved in corruption scandals and therefore lacks credibility in accusing the current government. 
Siddaramaiah emphasized that his administration is prepared to thoroughly investigate past BJP government scandals, including the PSI scam, the 40 per cent scam, and the Covid scam.
When questioned about his relationship with Deputy Chief Minister DK Shivakumar, Siddaramaiah responded confidently that opposition attempts to distance them have only drawn them closer together. Deputy Chief Minister DK Shivakumar chimed in, suggesting that regardless of opposition commentary on their relationship, their unity remains steadfast.
Last Updated Aug 30, 2023, 1:29 PM IST