Here's how Karnataka's anti-fake news police squad will operate
Bengaluru City Police Commissioner B Dayanand announced the creation of specialized police squads at three levels to counter false and provocative news on social media. The teams, operating at police station, DCP office, and Commissioner's office levels, will collaborate to swiftly address fake news using fact-checking measures. Violators of the law will be strictly punished, aiming to maintain order amid social media misinformation.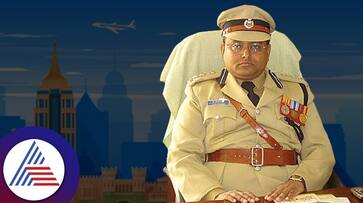 Bengaluru City Police Commissioner B Dayanand has announced the formation of specialized police teams at three levels to monitor and fight the spread of false and provocative news on social media platforms. He expressed concern over posts on social media that have the potential to disrupt law and order and stated they need vigilant monitoring to control the spread.
Formation of three special teams
The rise of objectionable and misleading posts on specific subjects that provoke public anxiety and jeopardize law and order has prompted the establishment of dedicated teams in Bengaluru. These teams will operate across three tiers: Police station level, Deputy Commissioner of Police (DCP) office level, and the Commissioner's office level.

IPS officer B Dayananda posted as new Bengaluru City Commissioner of Police
Each police station will select two technically skilled staff members to form a team responsible for identifying and addressing fake news, provocative content, and opposing content on social media platforms.
The three levels of teams, including police stations, DCP offices, and the Commissioner's office, will collaborate with each other to ensure a swift response to viral fake news on social media. Fact-checking measures will be employed to verify the authenticity of information. The personnel have received training in identifying false news.
Karnataka approves fact-check unit to counter fake news menace
"People who provoke the public with fake accounts and fake news content on Social Media will be punished strictly in accordance with the law and order. We are monitoring the social media very closely," said Commissioner Dayanand. 
The police station-level team will relay information about fake news and provocative content to the DCP office team. From there, reports will be forwarded to a dedicated unit within the Commissioner's office. The social media monitoring unit at the Commissioner's office will include skilled cyber experts equipped with cutting-edge technology to track and fight misinformation.
Last Updated Aug 27, 2023, 12:03 PM IST