Former Karnataka CM DV Sadananda Gowda expresses displeasure over BJP-JDS alliance decision
Former Chief Minister and current Member of Parliament , DV Sadananda Gowda, has voiced his dissatisfaction with the recent decision made by the party high command regarding the BJP-JDS alliance. He expressed his frustration that this decision was reached without consulting the state BJP leaders and that the high command is showing a delaying attitude towards state BJP leadership matters.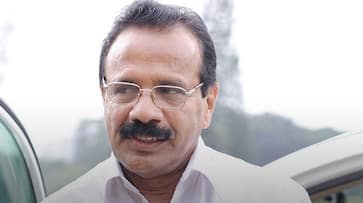 Speaking to reporters on friday, Gowda emphasized that party leaders had not engaged in discussions with state leaders before making the decision. He expressed his disappointment that critical decisions regarding the party's state president and the leader of the opposition had not been made at the appropriate time. Gowda believes that this lack of decision-making will adversely affect party workers, who are also perplexed by the party's current state. He urged party leaders to promptly address the leadership issue.
Lok Sabha Election 2024: Decision on BJP-JDS seat sharing after Dussehra
Gowda clarified that despite the delay in leadership appointments, party members would not remain passive. They would continue to work towards strengthening the party organization. However, he stressed that the election of leadership would further expedite the party's organizational efforts.
Regarding the BJP-JDS alliance, Gowda expressed confidence that the party's senior leaders would eventually reach a decision that aligns with the best interests of the state. He mentioned that they would take cues from the central leadership's guidance on reconciliation, which would contribute to restoring peace within the state. He emphasized the importance of following the guidance provided by senior party members in the interest of the state, given the current national context. Gowda suggested that the BJP-JDS alliance should be tailored to suit the overall situation in the country, and state leaders should act accordingly.
Gowda highlighted the pressing need for decisive leadership appointments and expressed concerns about the party's current approach, particularly in the context of the BJP-JDS alliance decision. 
He urged for prompt action to address these issues and called for more inclusive decision-making involving state leaders.
Last Updated Oct 7, 2023, 12:46 PM IST